I just spent a fun weekend at my first QuiltCon! The image above is a bird's eye view from the second floor before the show opened this morning.
Since I'd never been to QuiltCon before, I wasn't sure what to expect, but I was impressed with the energy around the event. One of the best things was getting to meet some of my Instagram friends in person! Plus Savannah, GA is a beautiful city and the weather was just about perfect.
I had the opportunity to do a couple of book signings at the Intown Quilters booth, which was lots of fun! I taught my Artful Improv-Permission to Play class at the shop near Atlanta last weekend and was happy to get to hang out with them some more.
I had the opportunity to go through the show several times, and each time I saw something new or interesting. Here are a few of my favorites, in no particular order.
The first thing I saw when I walked into the exhibit hall was this stunning quilt by my Instagram friend Mary Keasler. "It's Not Easy Being Green" won an award for its amazing quilting. I had seen pictures of this quilt in process on Instagram but it was even more wonderful in person, of course. I had fun celebrating her award with Mary and a few of her friends from Tennessee that night for dinner.
The color palette and the design of "Jubilant" by Marla Varner really caught my eye–I kept going back to look at it again and again. I was happy to be able to meet Marla in person too!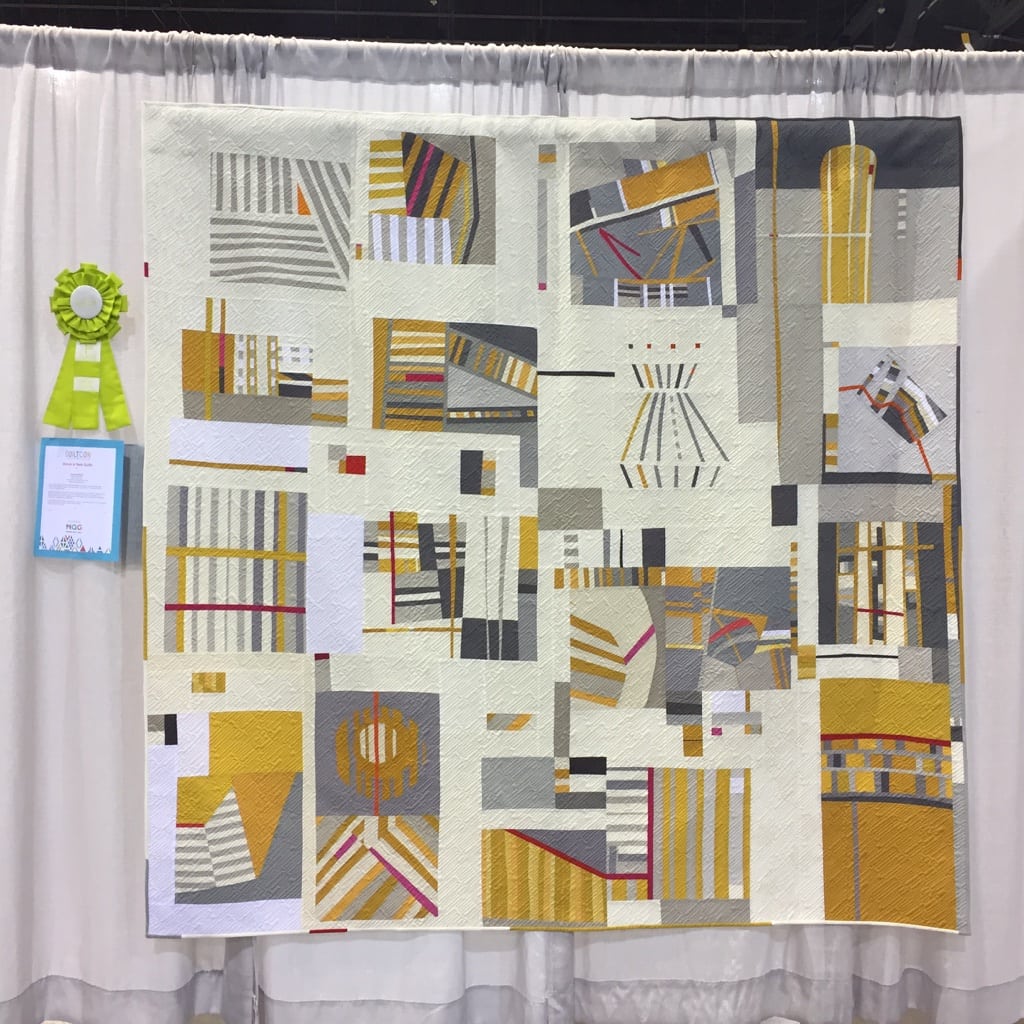 And this quilt in the group category had so many interesting things going on, plus an unusual color combination. The judges apparently thought so too since it won a ribbon!
My sister joined me for part of the weekend and we had a good time exploring Savannah and eating lots of good food!
Until next time.