I had such a good time yesterday chatting with Sophie Scardaci at C&T Publishing about my new book, Adventures in Improv Quilts!
We talked about Adventures in Improv, my first book–Artful Improv--and the classes I teach on the C&T Creative Spark online learning platform–Artful Improv – Permission to Play! and Fire and Ice Bargello. You can purchase these classes and work through the exercises on your own schedule–they have video with me, still photos and text to help you through the process. And if you have questions, you can reach me through the platform via email. It's a lot of fun!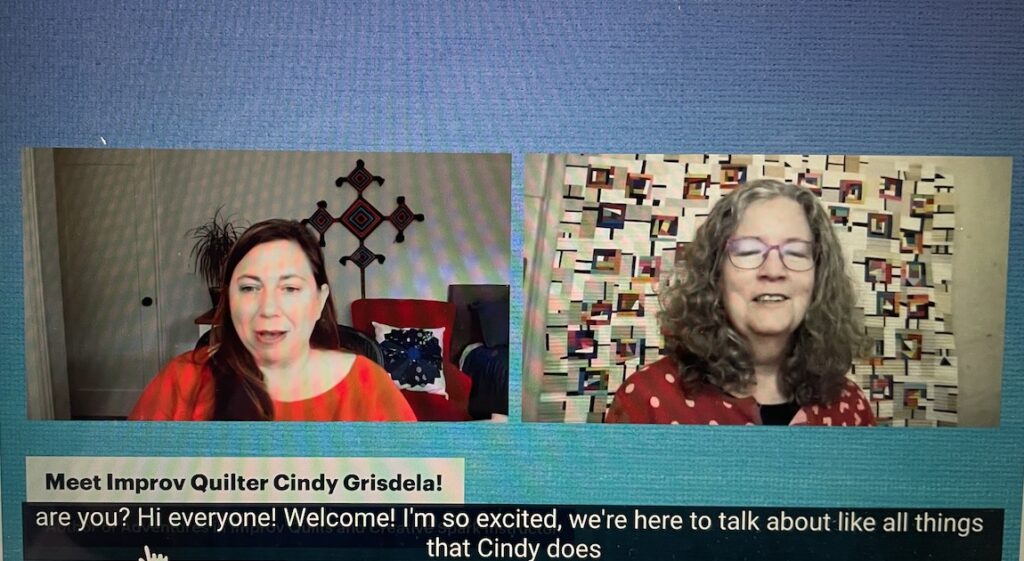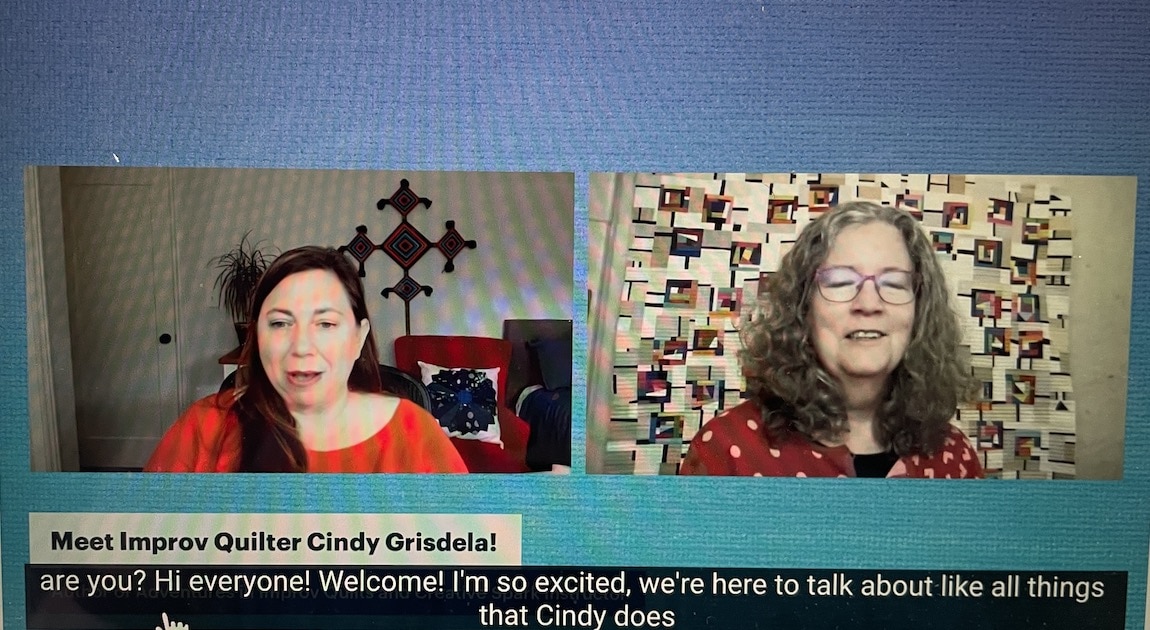 One of the things people ask is how Adventures in Improv is different from Artful Improv. They both cover similar topics–color and design, Improv piecing techniques and free motion stitching. But Adventures in Improv goes further in several ways. I have added some new ideas about choosing color in the new book, and I have included small color studies that you can do on your own to explore the different color palettes that I discuss. In addition, I have added several guided exercises that are intended to help you use my Improv techniques to make your own quilt with a little more direction that I had available in the first book.
You can watch the recording at the link below:
And you can get a signed copy of Adventures in Improv Quilts in my website shop with free shipping in the US–Artful Improv is also available if you don't have that one and would like one! They are both also available from your favorite online booksellers.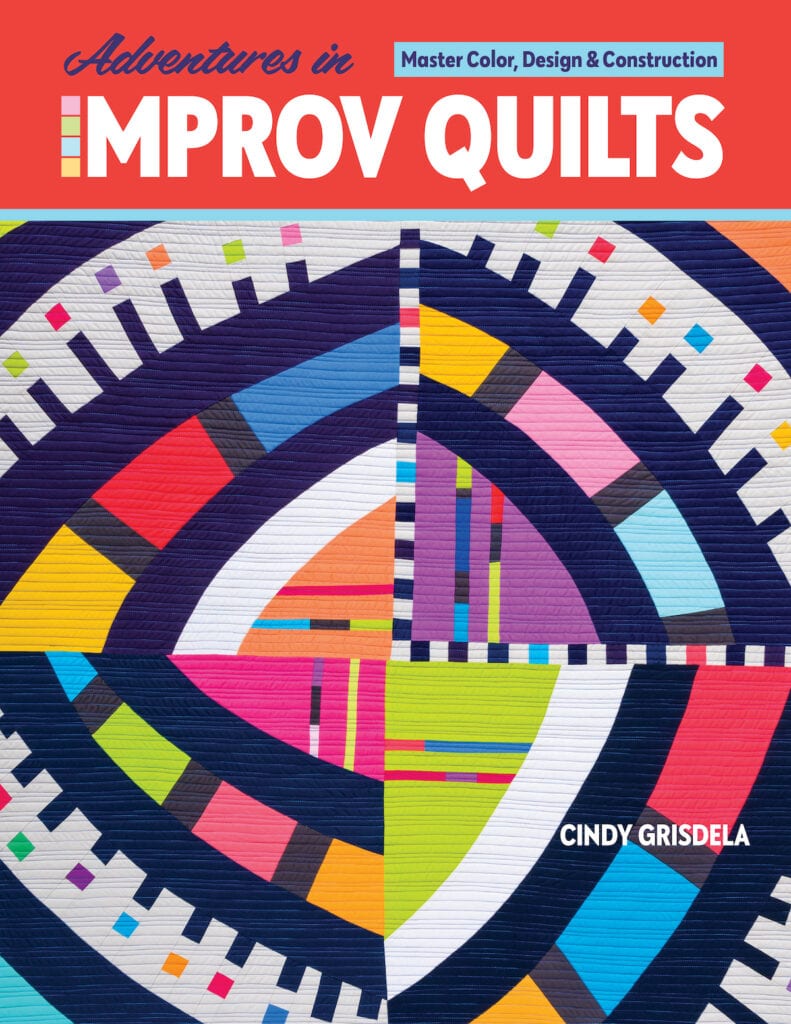 October 22, 2021
|
Comments Off

on Chat with C&T Publishing about Adventures In Improv Available
|
Uncategorized