Did you know September is National Sewing Month?
Neither did I! But my publisher, C&T Publishing, did and they're having a month long celebration with giveaways.
I wrote a fun blog post for C&T that was published recently on how to organize your scraps for improv–it's a little different than the way you might organize them for more traditional piecing. You can read it here: http://www.ctpub.com/blog/organizing-scraps-for-improv/.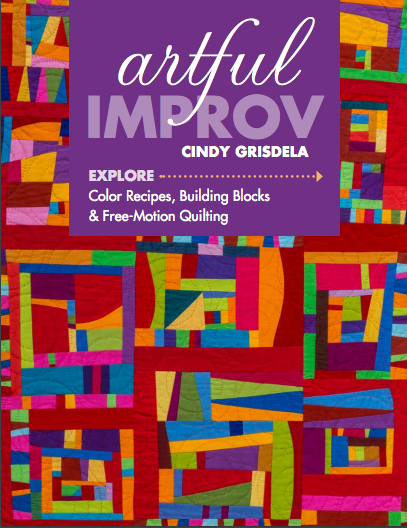 And while you're there, read to the end to enter the giveaway to win your own ebook copy of my book, Artful Improv: Explore Color Recipes, Building Blocks & Free Motion Quilting. The giveaway ends next Friday, September 15.
What's your best tip for organizing your scraps?