I'm thrilled to announce that I've been juried in to the Fiberworks Studio at the Torpedo Factory Art Center in Alexandria, VA!
Fiberworks, in Studio 14 on the first floor, is one of the original studios at the Torpedo Factory. As of September 1, I'm one of eight artists working there in a variety of fiber media, including shibori scarves, felting, leatherwork, weaving, beading and recycled wool.
I have wall art, pillows, and coasters on display for sale there this month. The work will change out about every month, but I expect to have those categories available each time.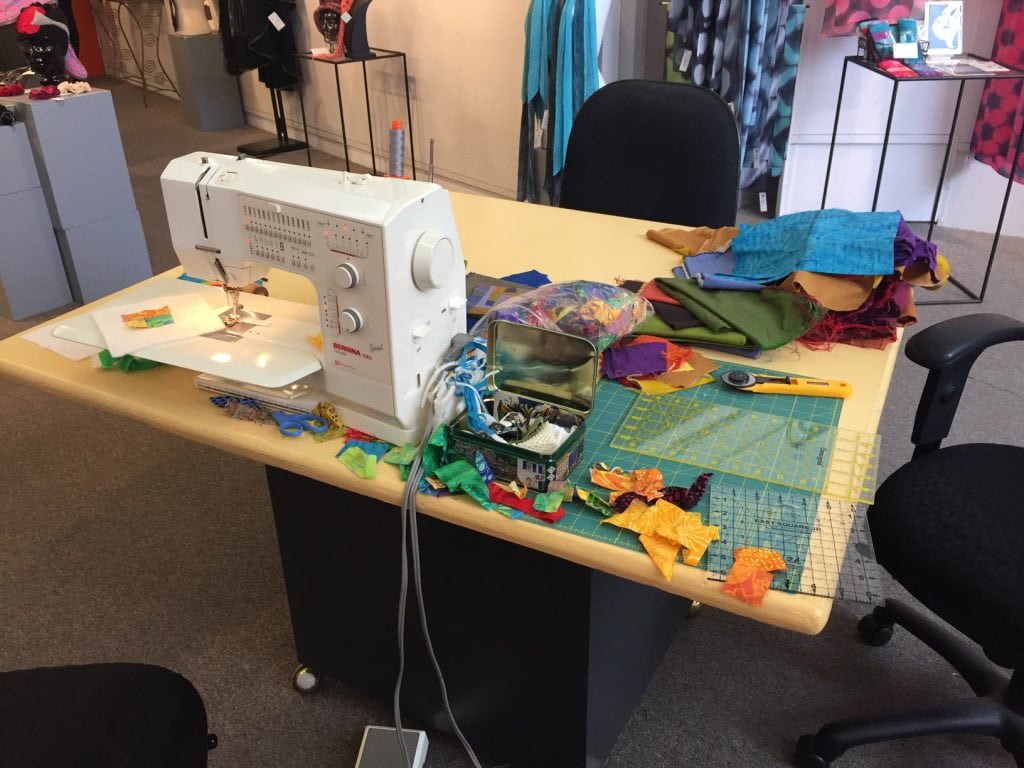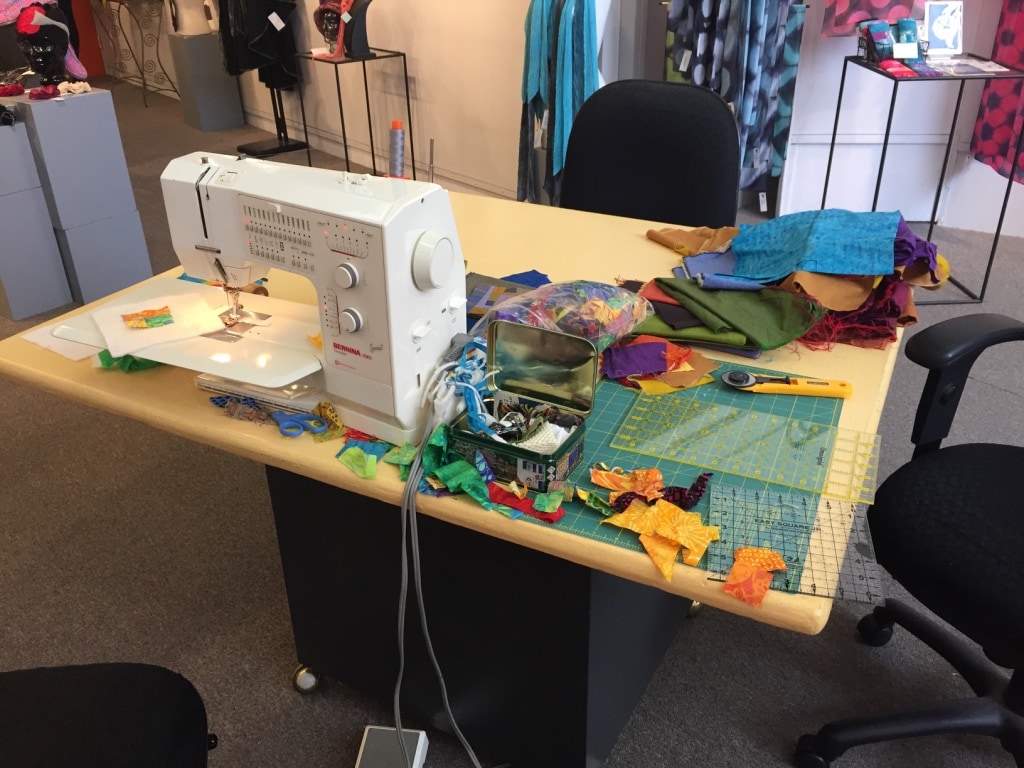 You can find me working in the studio several times each month. My next scheduled days are Monday, September 25 and Tuesday, September 26. Hours are 10 AM – 5 PM and 11 AM – 5 PM on Sundays. Each day you'll meet a different artist and see new work being created.
I'm really excited about this opportunity and I hope you'll be able to stop by sometime soon!
There's a fun event scheduled for this Sunday, September 24 if you're free. Fellow studiomate Tamara Embrey makes unique clothing from recycled sweaters. Sunday she'll be presenting a new collection called "Catch and Release." Isn't that an engaging idea? She "catches" the sweaters, upcycles them with interesting applique to make them one-of-a-kind, then "releases" them back to the world, giving them new life.
Mark your calendars for my book signing at Fiberworks on Sunday, November 19 from 12-4 PM. I'll have copies of Artful Improv to sell, or if you have one already that isn't signed, feel free to bring it in. I'll have my signing pen ready!