The Studio Art Quilts Association (SAQA) annual Auction of 12″ square art quilts is going on now. Quilts in Section 2, including mine, are up for bid starting at 2 PM today, September 25.
It's a reverse auction, so the price goes down each day. Today's price is $750. Tomorrow, Tuesday September 26, the price drops to $550 at 2 PM, Wednesday's price is $350, Thursday's is $250 and Friday's is $100. It's always a balancing act to try and get the piece you want at the price you want to pay. Be careful not to wait too long, or someone else will snap it up!
I'm proud to have contributed to the auction for at least eight years. Each year I donate a piece and purchase at least one. The proceeds go to help SAQA promote quilts as art to the world with exhibitions, catalogs, and outreach programs.
The fun continues concludes next week with the third and final section of the auction.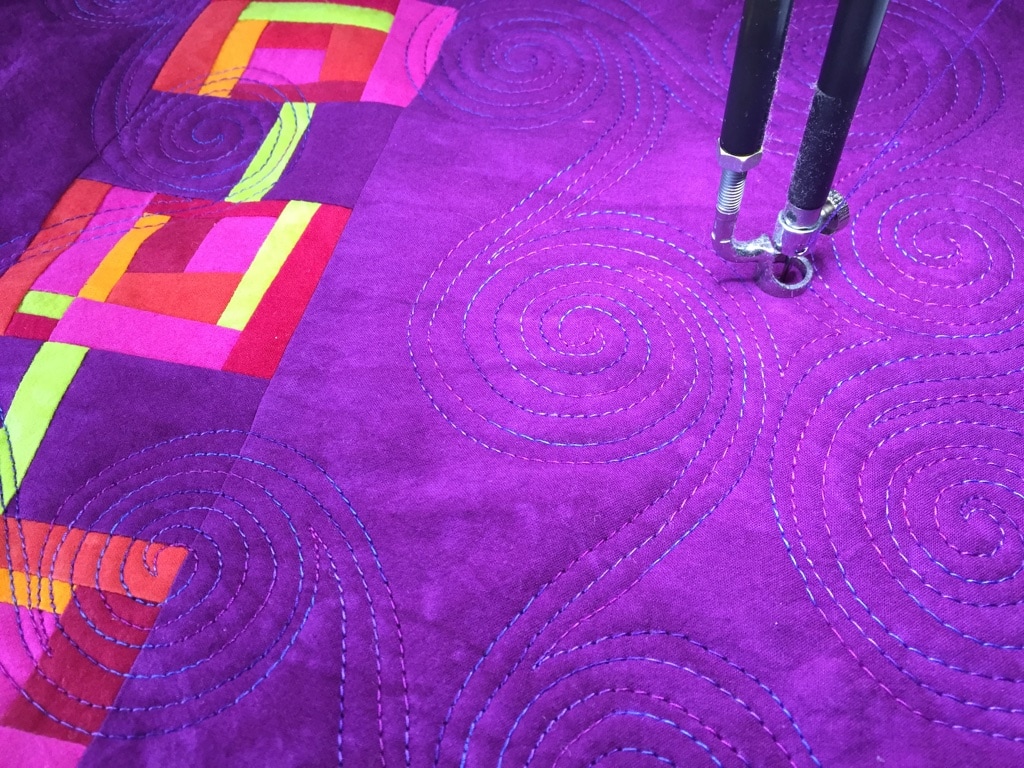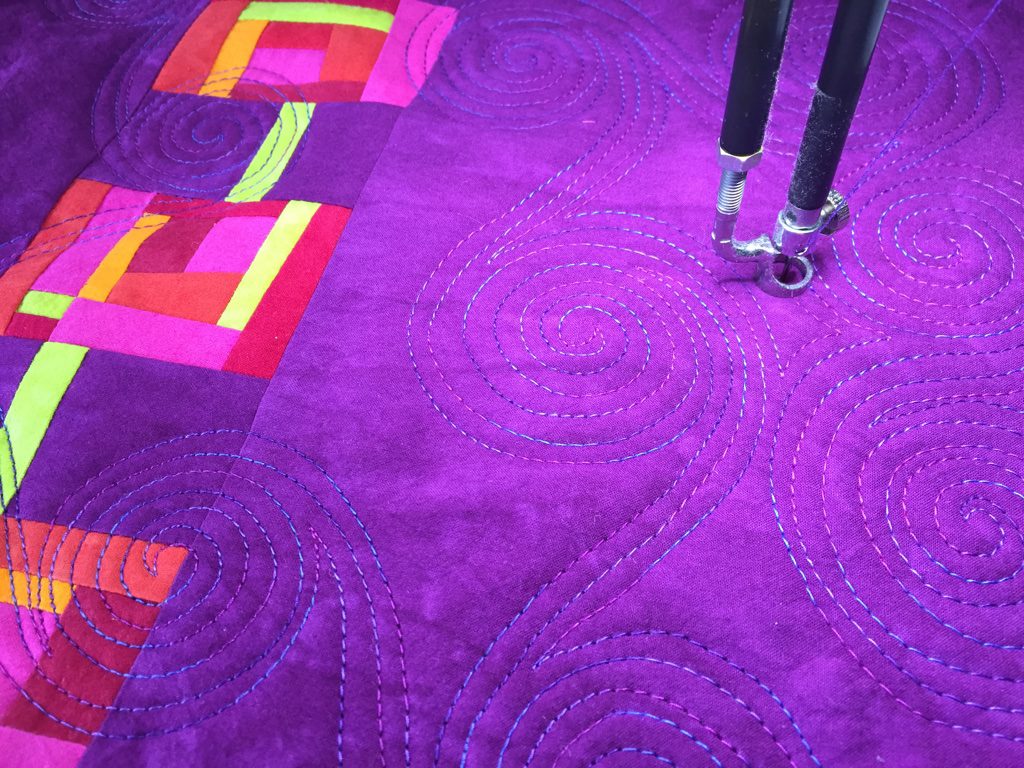 My donation, Grape Crush, is part of a series I've had going on for several years. Three improv blocks in warm reds float on an asymmetrical purple background with lime green stripes for accent. The echoing swirl stitching in variegated purple thread adds dimension and texture. The image above shows the colors more accurately than the image on the SAQA website.
I have my eye on a couple of pieces to bid. How about you?