I'm all set up for the Great Falls Studios Holiday ArtFest this weekend.
I'll be in my studio at the Artists Atelier located at 756 Walker Road, Great Falls, VA–just three doors down from the Old Brogue restaurant in the Village Center–along with five of my studiomates. 21 other artists will be located at the Grange two blocks away at 9813 Georgetown Pike, Great Falls. There will be painters and photographers, potters and more.
It's a great way to buy holiday gifts and support local artists in a festive atmosphere.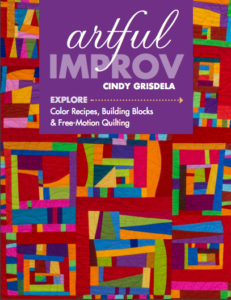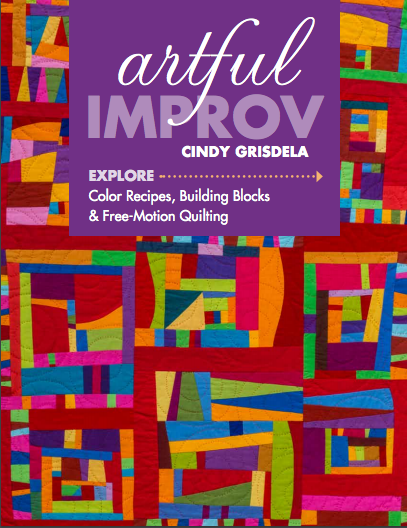 Besides my contemporary wall quilts, I'll also have scarves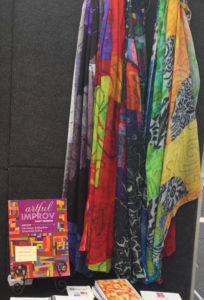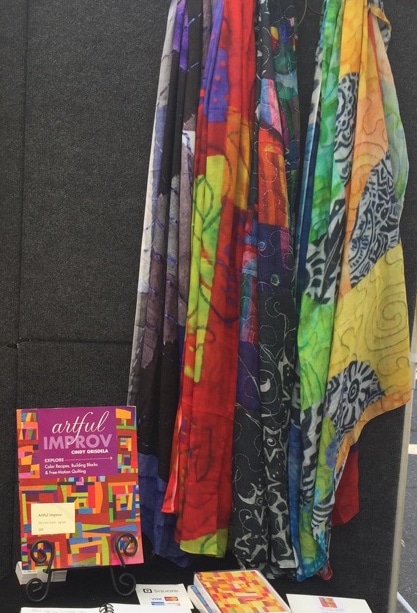 printed from my quilt designs, one-of-a-kind pillows, and signed copies of my book, Artful Improv.
Hours are 10 – 5 both days, but I will be at the Atelier all day Saturday and from 10 – Noon on Sunday. From 1 – 4, I'll be at the Holiday Open House at Artistic Artifacts, located at 4750 Eisenhower Ave in Alexandria, VA doing a "Meet the Artist" and book signing event.
It's a busy weekend–my last show of the season! If you're in the area, I hope you'll have a chance to stop by.