I'm excited to share that I have a new article published in the April/May 2018 issues of Quilting Arts magazine!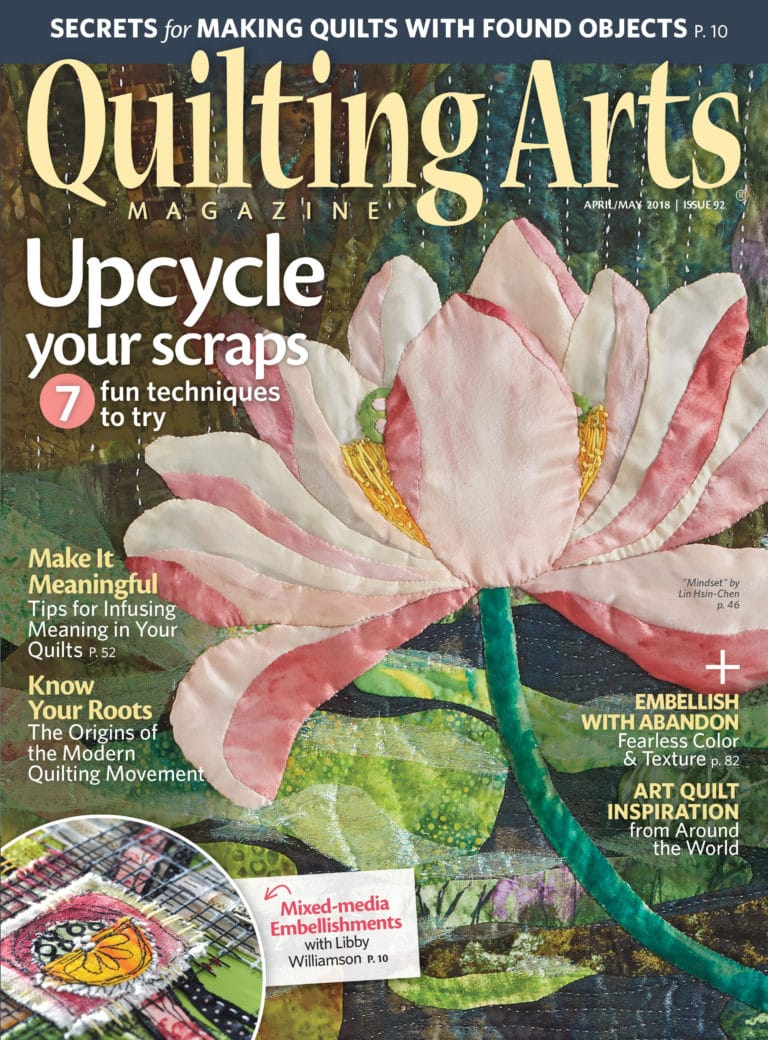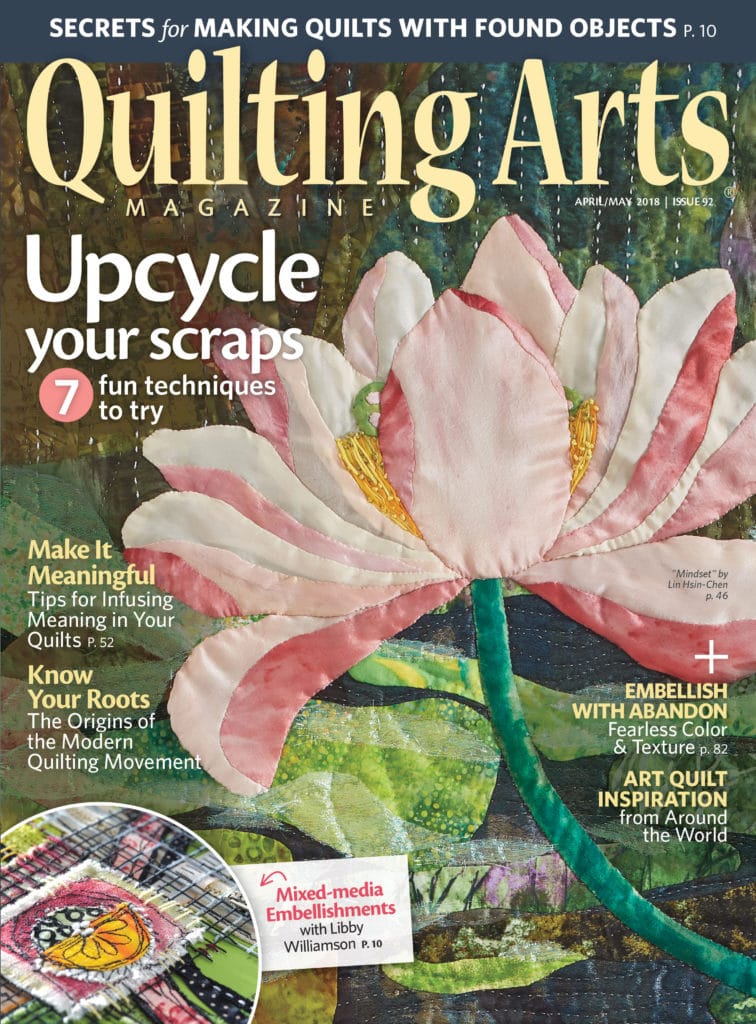 The article is called "Contemporary Improv Log Cabin Blocks" and it describes how I use all types of scraps to create unique Improv Blocks that I use in my quilts–large ones, small ones, in singles or groupings.
Blue Totem, above, is an example of a single Improv Block made with scraps that is the focal point of the quilt's design. I chose a mostly cool color recipe of blues and greens, set the block with asymmetrical negative space, and added lime green insets to add interest and create quadrants. Then I stitched different free motion motifs into each quadrant of the background–fans, peacock paisleys, and square and round spirals.
Don't throw away your scraps! I keep mine in colorful baskets on my cutting table organized roughly by color family–blues, greens, reds. There're always there to inspire me.
I'm in very good company in this issue–Libby Williamson writes about upcycled art with found objects, Maggie Vanderweit has a fascinating article about wrap and rust dyeing to create unique cloth, and Susan Brubaker Knapp describes her process for recycling leftovers in the studio into mixed media art quilts. There's a lot to explore!
I have a segment on making Improv Blocks in the current series of Quilting Arts TV, episode 2104, if you'd like to see the process live. The show airs on PBS stations, or you can purchase a DVD or video download here.
More information about making Improv Blocks and other Improv techniques is available in my book, Artful Improv! No patterns, no rules, no worries! You can get a signed copy of the book in the "Shop" section of my website, or order it from Amazon here.
Thanks for reading!