I'm thrilled to be teaching at the American Quilters Society show in Virginia Beach, VA this October. The show will be held at the Virginia Beach Convention Center, 1000 19th St in Virginia Beach, October 3-6, 2018.
General registration opens today, July 10, 2018, for workshops and lectures. You can see all my classes here.
I'll be teaching three classes and giving one lecture during the show.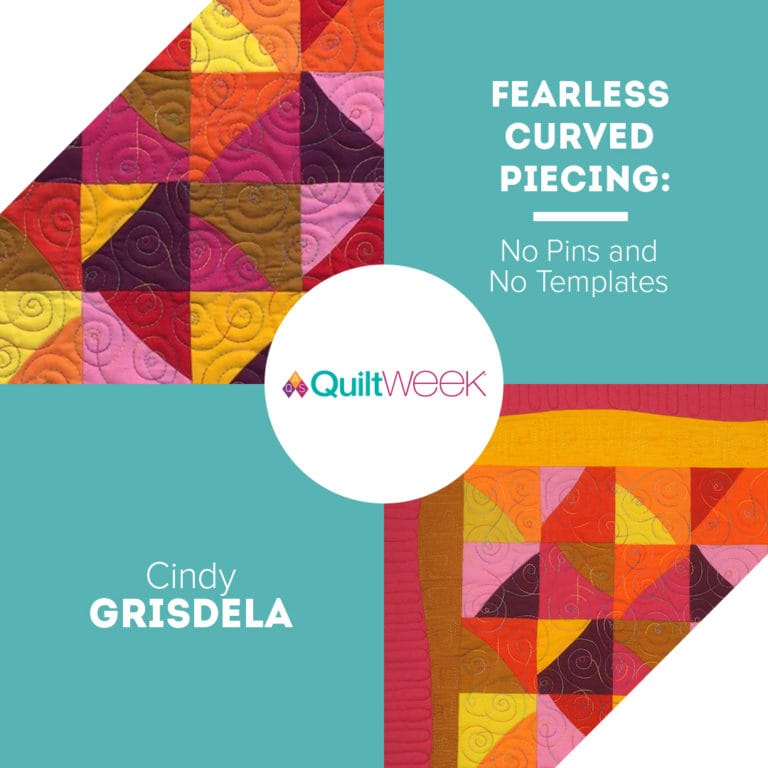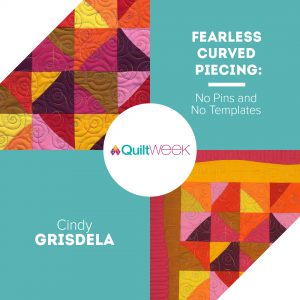 Fearless Curved Piecing, Wednesday 1 -4 PM
Learn to piece curves with no pins and no templates–it's easy with improv curves because there's no seams to match.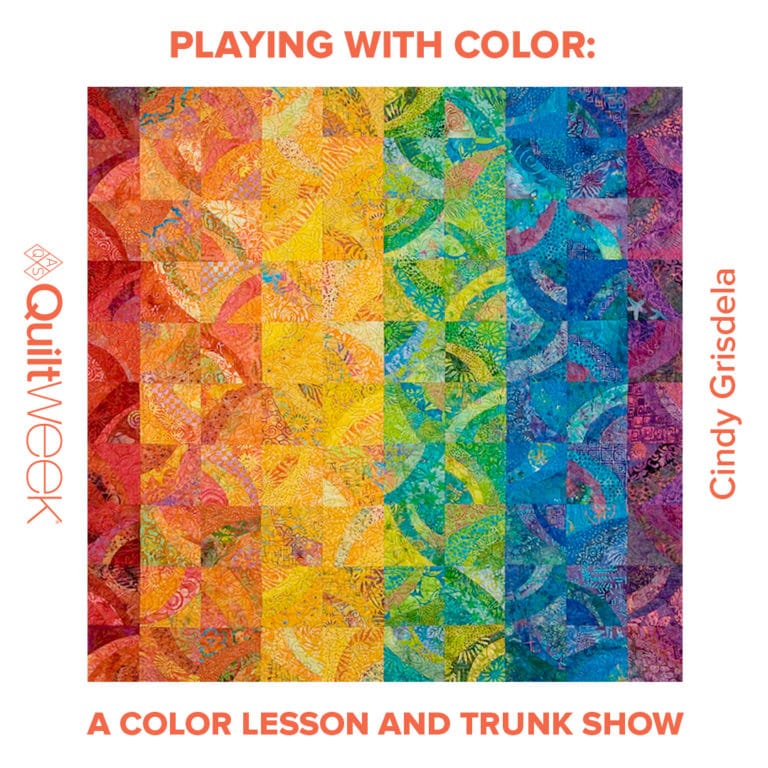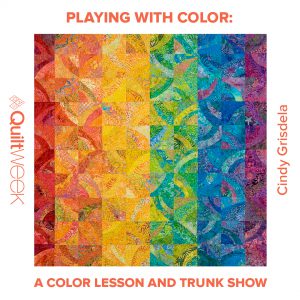 Playing with Color: A Color Lesson and Trunk Show, Thursday, Noon – 1 PM
Color is one of the joys of life and certainly one of the joys of creating with fabric–join me for a fun lecture to help reduce stress about using color effectively in your quilts.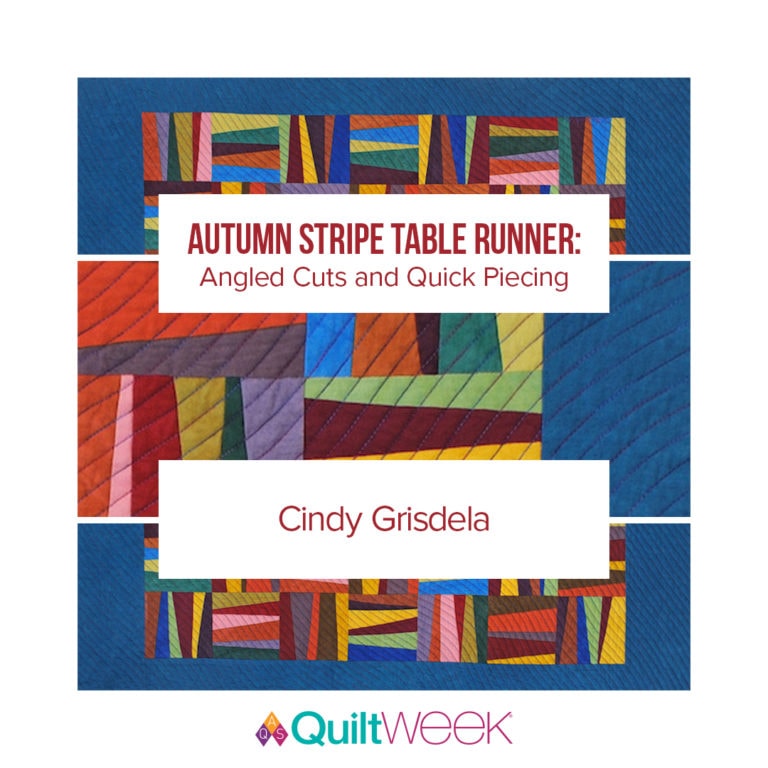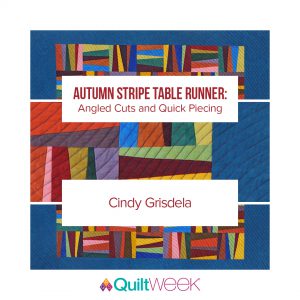 Autumn Stripe Table Runner, Friday 8:30 – 11:30 AM
Improv Stripes are a versatile tool to have in your toolkit–you can use them as is in a contemporary Rail Fence style, cut them up to add interest to other projects, or mix and match them to create your own design.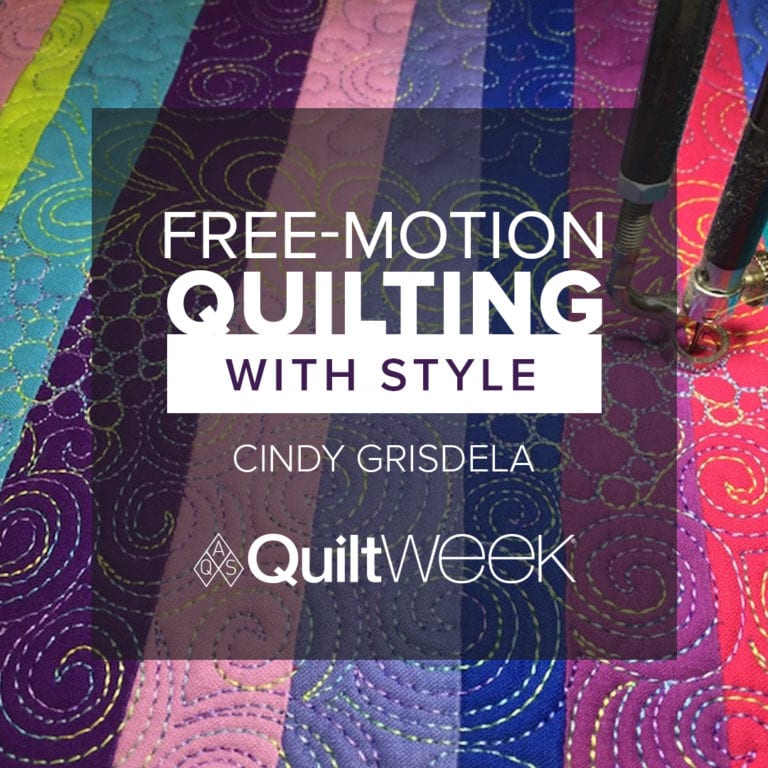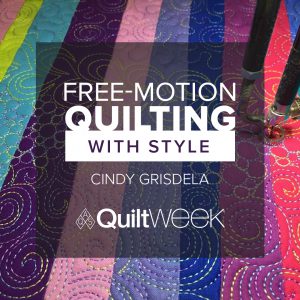 Free Motion Quilting with Style, Saturday, 8:30 – 11:30 AM
If you're ready to dive in to finishing your own quilts with free motion quilting, this is the class for you! We'll cover a variety of motifs to use to add interesting texture to your quilts, as well as fun ways to combine them so you don't get bored.
I'm excited to be part of the faculty for AQS Quilt Week in Virginia Beach this fall and I hope you'll consider joining me if you're in the area–it's going to be fun!