I'm so excited to announce that my work has been chosen as the feature art for the poster and T-shirt for the Downtown Art Festival in Gainesville, FL this December! (Note: updated with a better image of the poster.)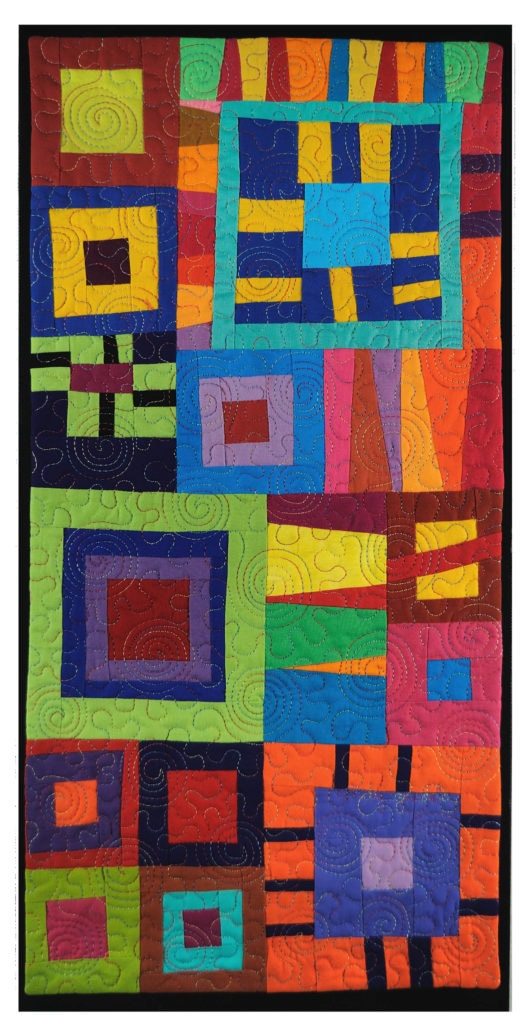 I got the call from the show director earlier this year, but I wanted to wait to announce it until the art had been chosen and the poster created. And that's now!
The quilt is called Jumping for Joy, and I wrote about its creation here if you'd like some background.
The show will be held December 1-2, 2018 in my hometown of Gainesville, FL and I will be there–with this quilt and lots of others! I'm thrilled with the design–so graphic and colorful.
It's such an honor to have my work chosen to represent the show and I'm deeply appreciative. This show is near and dear to my heart for many reasons–because it's in my hometown, because it's the first show where I won Best of Show (in 2015), and because it's a lot of fun!
You can read more about the show and about me here. 
Mark your calendars if you're in the area–I hope to see you there!