I'm thrilled to be chosen as a Featured Artist on ArtsyShark.com!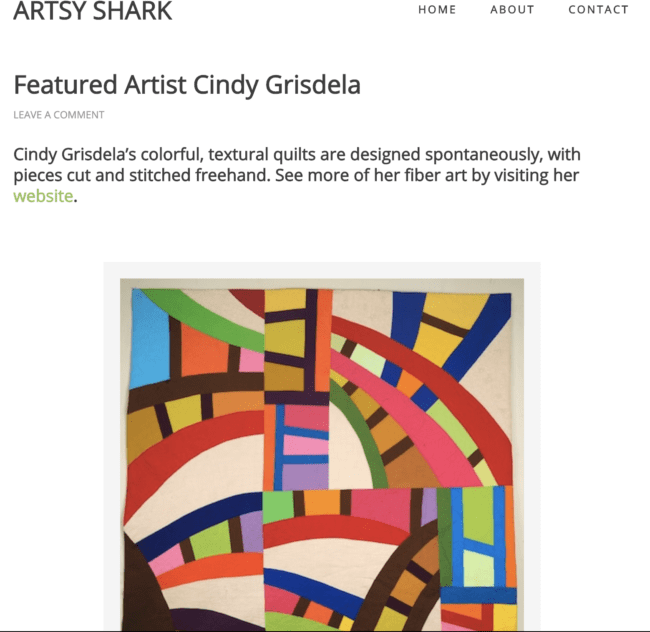 Artsy Shark is a business website for artists, run by founder Carolyn Edlund. In addition to featuring selected artists and their portfolios, the site has hundreds of articles about the business of art that are a valuable resource for anyone running their own business or thinking about doing so.
Click here to read my feature. It showcases nine of my favorite quilts, and has some new text about my path to becoming an artist and my process. I hope you enjoy it!
I applied for the opportunity to be featured, and I was excited to be chosen as a fiber artist, since most of the other features are on painters and photographers, with a few sculptors, jewelers, potters, and others. Carolyn is running a new call for entry if you're interested in applying. But you need to hurry, the deadline is Friday, June 20, 2019!