Art Quilt Elements 2022 opened on Sunday, March 27, 2022 with an in person reception. Juror Paula Nadelstern gave remarks about how impressed she was with the quality of work that was submitted.
I was thrilled when I walked into the gallery and saw my piece, "Color Grid" hanging on the back wall in the main gallery.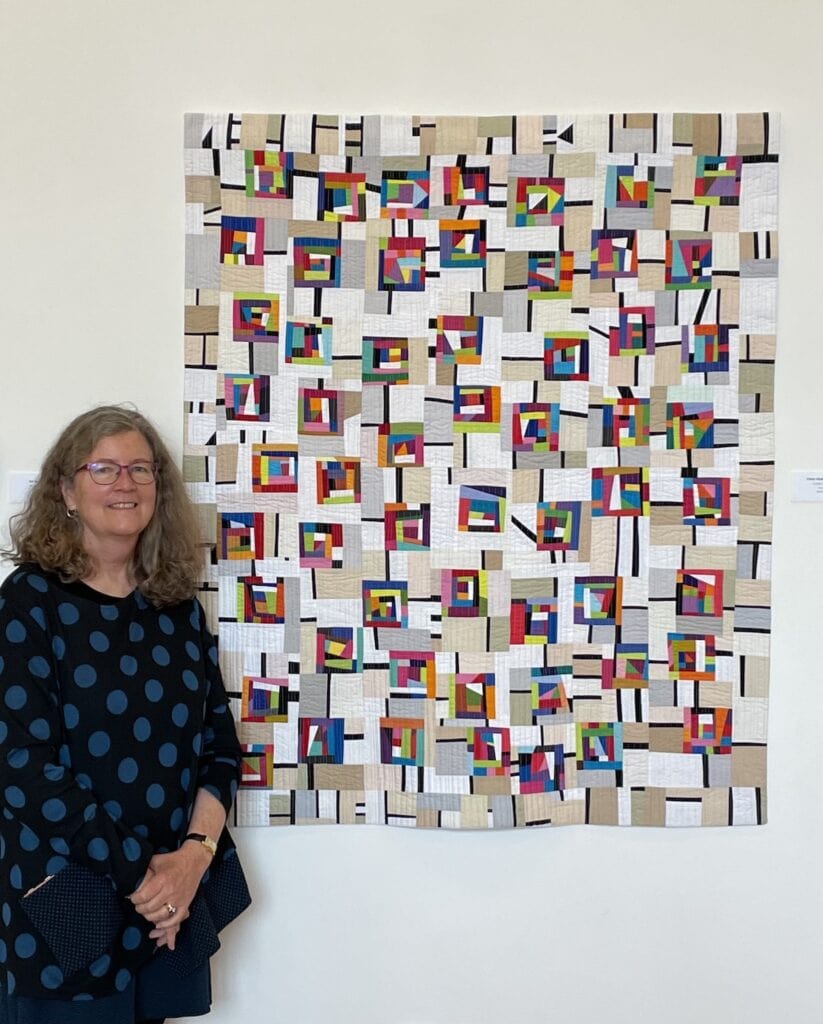 It was wonderful to attend an in person opening reception–there were a lot of people there and everyone wore masks, except while taking photos. About half of the artists attended, so many that they had to reduce the time each artist could speak about their work from 3 minutes down to 2 minutes to get everyone in.
It's a beautiful exhibit at the Wayne Art Center in Wayne, PA, outside of Philadelphia. There were 50 quilts chosen from about 800 entries, I understand, and I'm beyond excited to be part of it! This is the second time my work has been chosen for this exhibit–the last time was in 2020 when COVID meant that it was all online.
The show runs until April 30, 2022 and if you can get there in person, you definitely should! If that's not possible, you can visit the online gallery of all the work in the show at http://www.artquiltelements.org/aqe-2022-online-exhibition/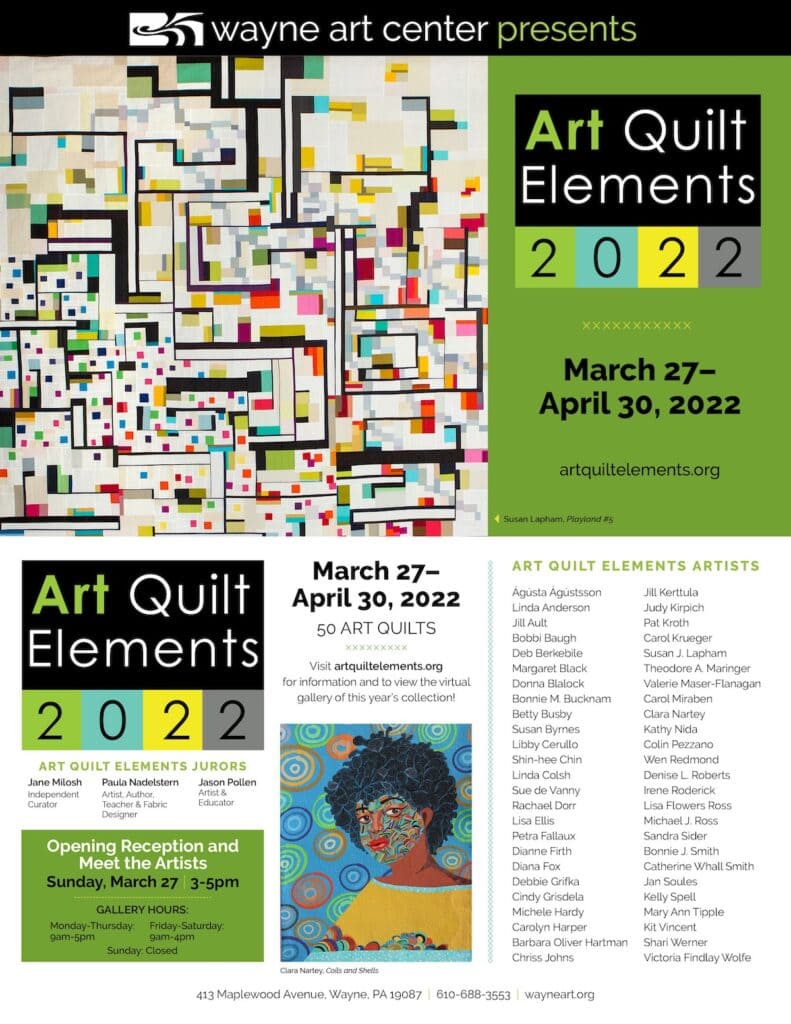 The list of participating artists is on the postcard above. There's a beautiful catalog too that you can order from the Wayne Art Center if you like the online show.
There were so many people in the galleries that it was hard to get good pictures–you can see the work so much better in the online show.
I was able to get a decent photo of my friend Irene Roderick's piece – Royalty – on the back wall of the main gallery.