I'm pleased to announce that I'll be a guest on The Quilting Hour hosted by Lee Chappell Monroe on the Creative Spark Online Learning platform on Friday, May 27, 2022 at 12 PM PST.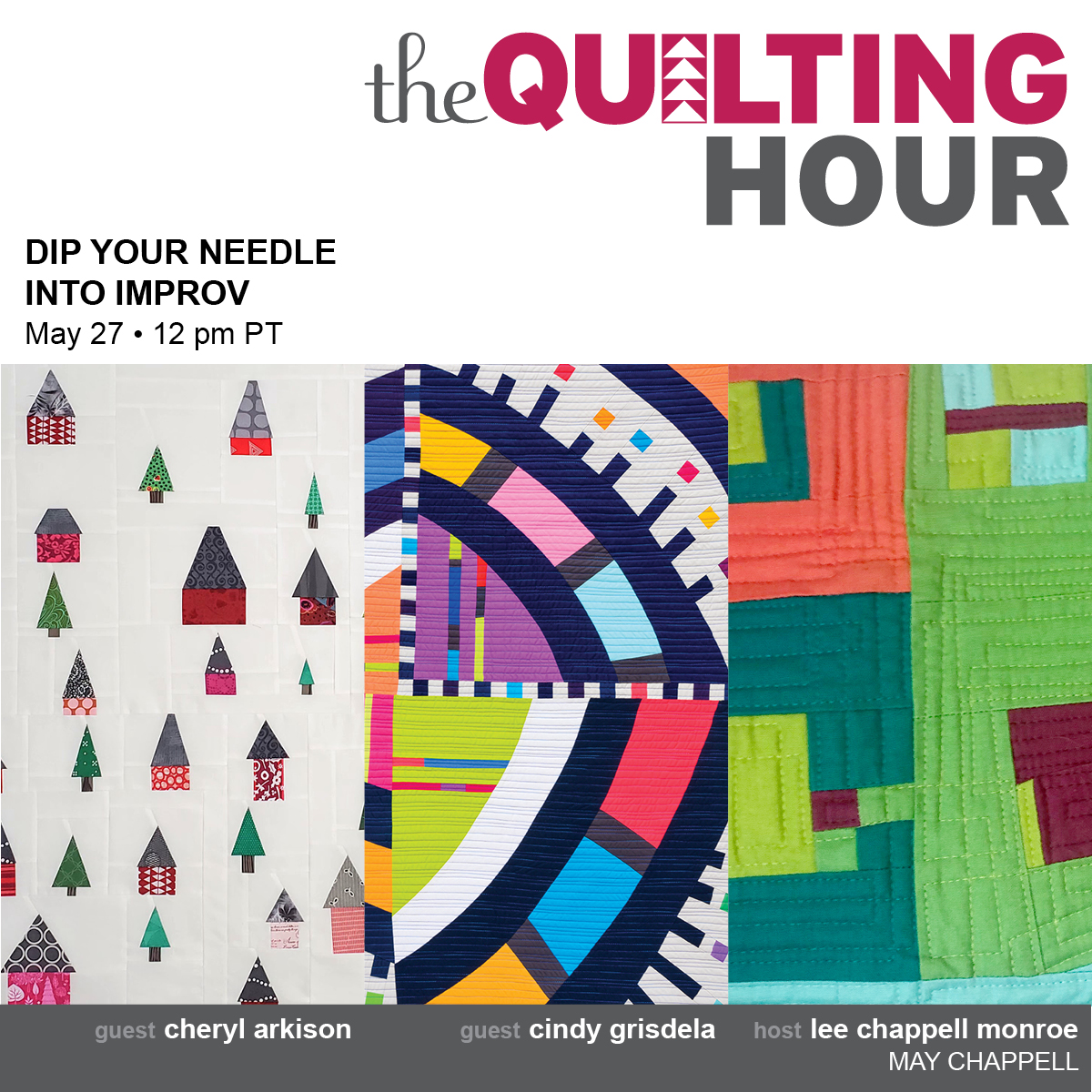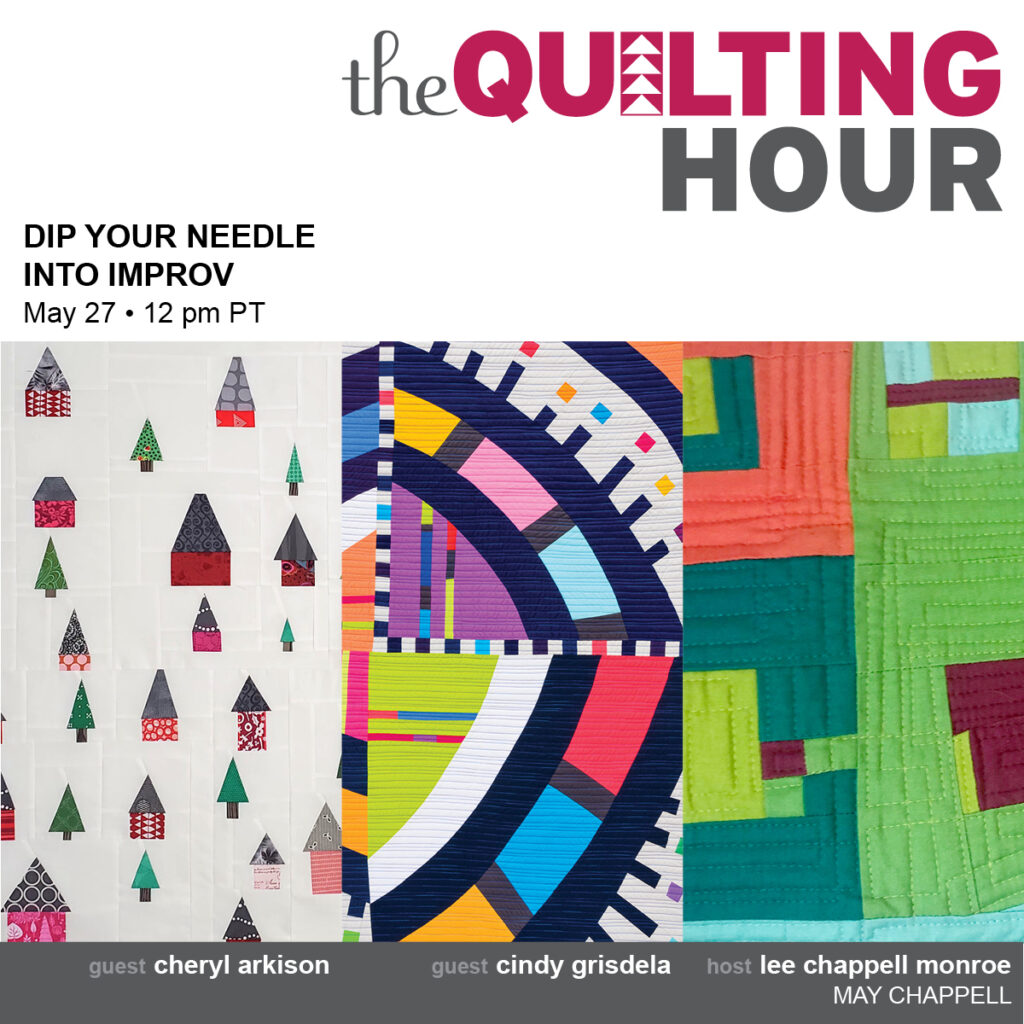 I'll be joined by Cheryl Arkinson, author of one of my favorite books, Sunday Morning Quilts, for an episode called "Dip Your Needle into Improv." Sounds like fun, right? And you can ask questions too!
Here's the scoop on the series: "Back by popular demand, comes Season 3 of The Quilting Hour! Every 2 weeks the LIVE one-hour conversations will explore quilting techniques and creative trends, focussing on a specific theme or technique. Expert quilter Lee Chappell Monroe of May Chappell will host the special guests and guide the conversation to be sure you learn the most you can on the theme of the week. Of course, there will be time to ask questions so come ready to participate. If you miss the LIVE event, don't worry because the discussions will be recorded and accessible to watch at your leisure."
Here's the link to sign up for my episode, as well as all the others: https://creativespark.ctpub.com/courses/the-quilting-hour-season-3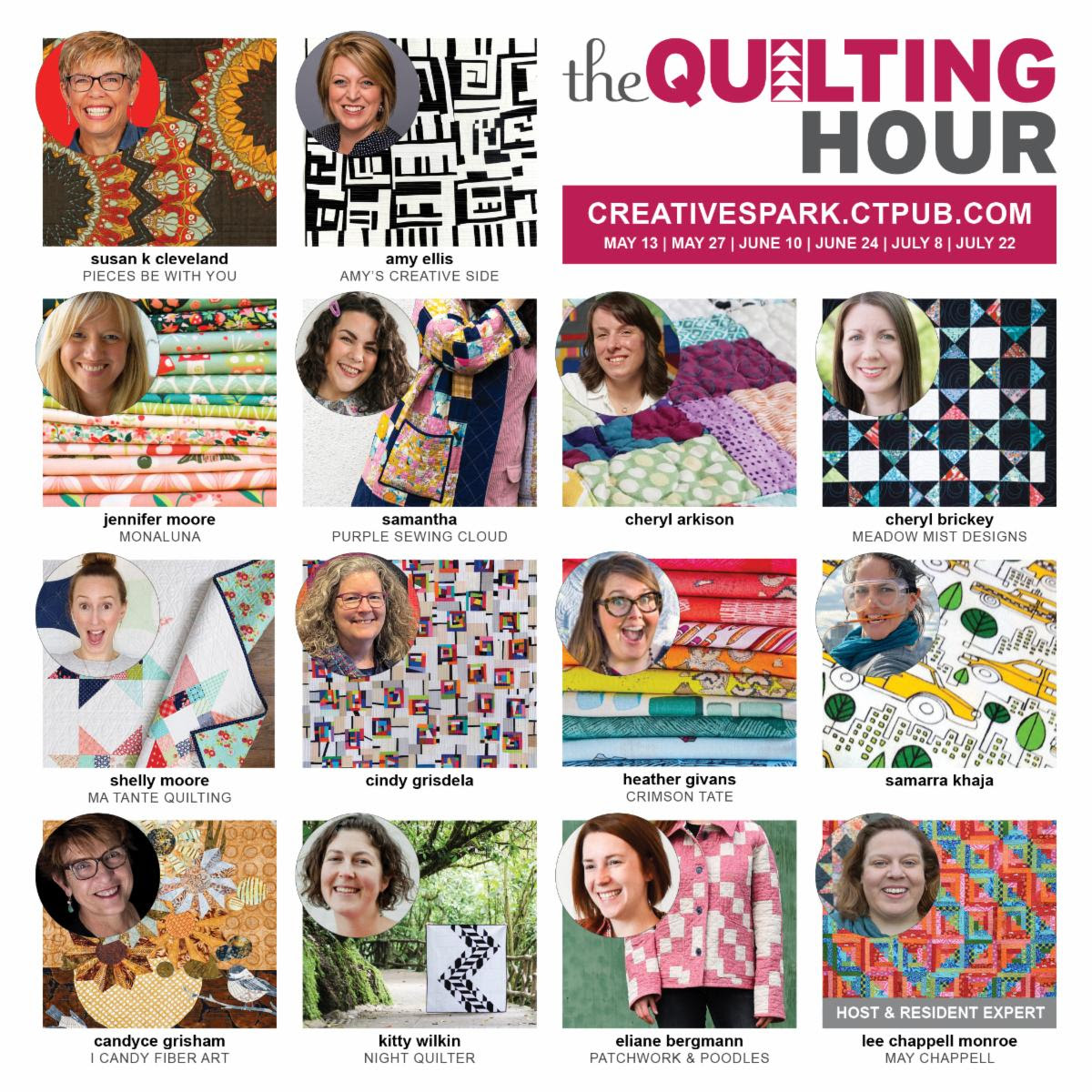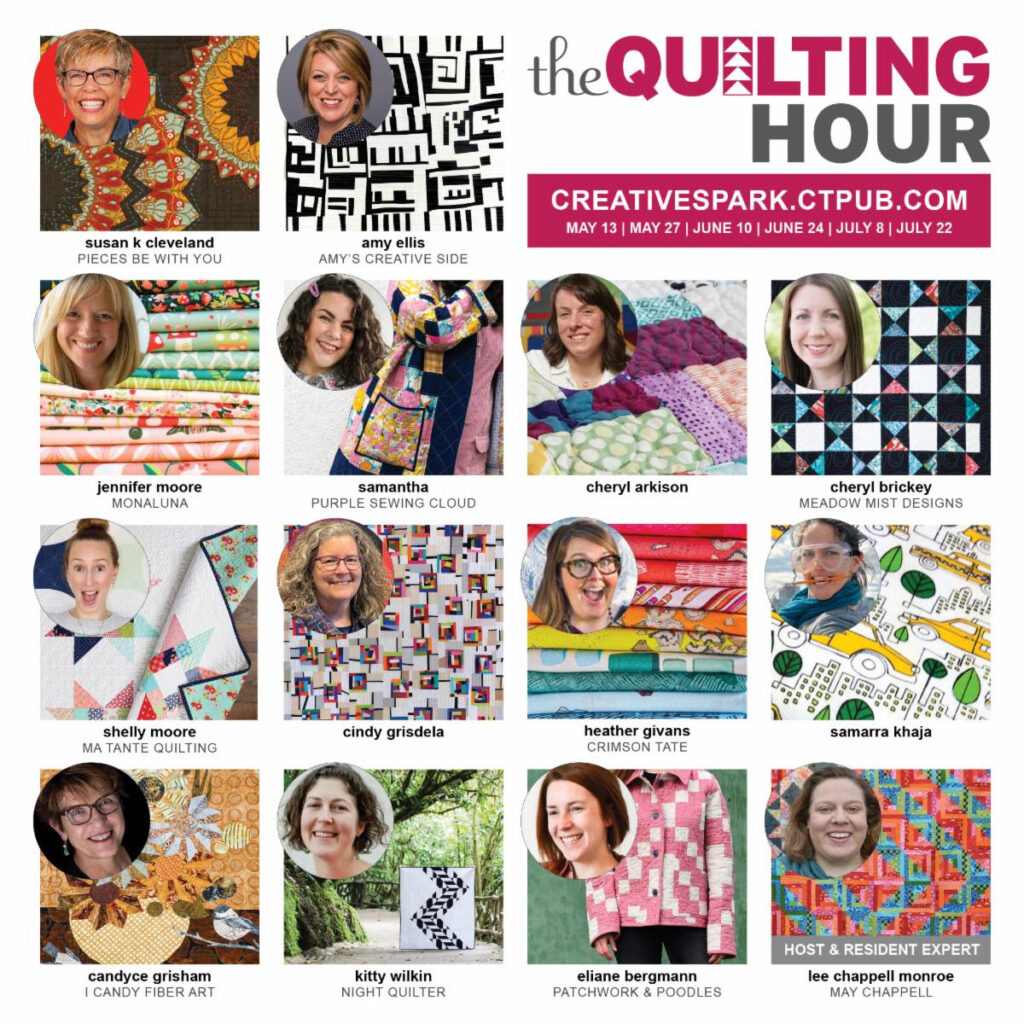 Maybe you're interested in fabric design (that episode is this Friday, May 13!), or photographing your quilts, or what's new in the quilting world–take a look and see what is happening when so you can sign up.
I hope you can join us! Please note that the talk will happen at 12 PM PACIFIC time so if you're in a another time zone, please adjust the time for your location.