I'm beyond excited to announce that I will have a solo exhibit at the European Patchwork Meeting show in France this September!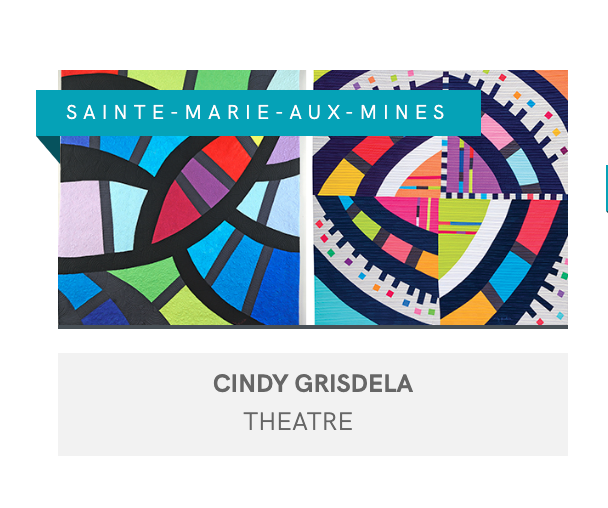 I'm honored to be one of the featured artists located in the Theatre in the village of Sainte Marie Aux Mines in northeastern France. There are 43 exhibits spread over a number of locations in the area–traditional, modern and art quilts to suit every taste.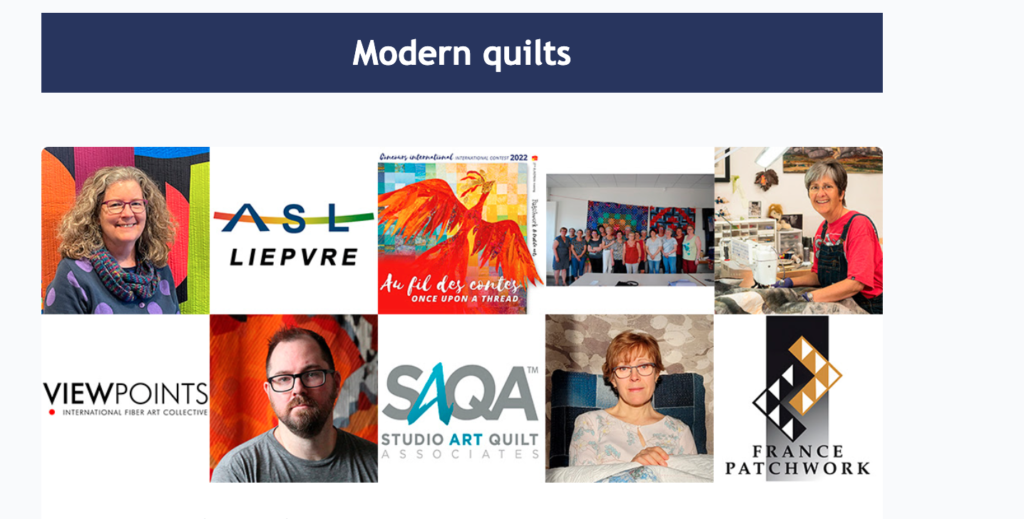 This is one of the largest quilt events in the world and The focus for this year's show will be on artists from Spanish-speaking countries (that's not me of course), including Carolina Oneto  from Chile, Cecilia Koppmann from Argentina, Priscilla Bianchi of Guatemala and more!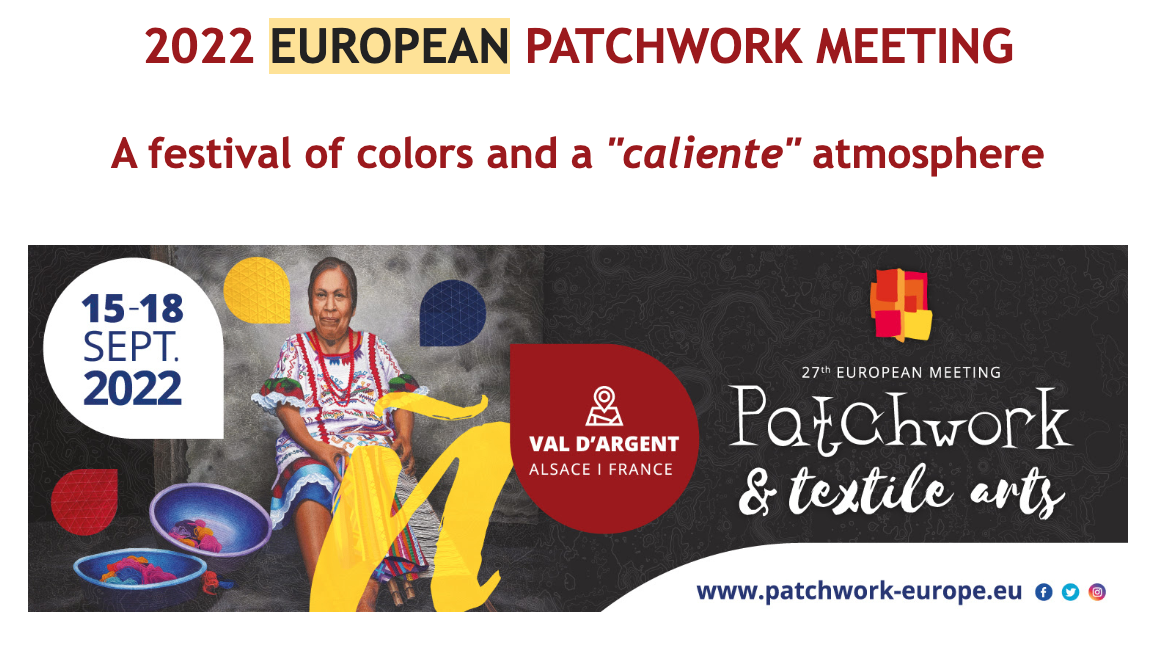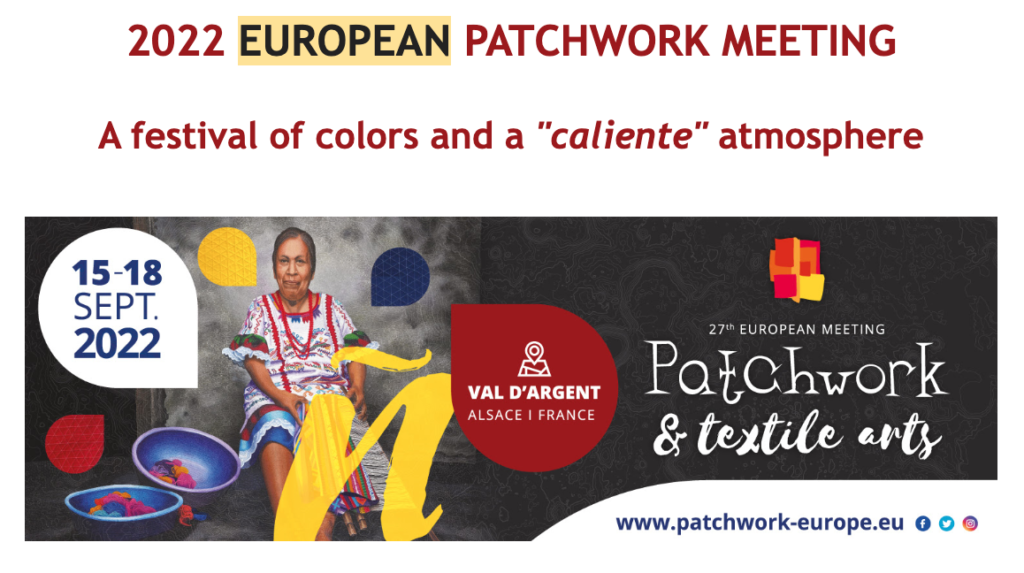 The show runs from September 15 – 18, 2022 and you can get more information by visiting https://www.patchwork-europe.eu/index.php
It's going to be lots of fun! I'll be there with my exhibit and I'd love to see you if you're planning to go.
More details to come–I'm still working on the quilts I'll bring so there will be some new pieces to debut there, in addition to my favorite freehand curves quilts that are featured in the photo above.