I'm pleased to announce my solo show is open at the Art League Gallery at the Torpedo Factory Art Center in Alexandria, VA.
It's called Dreaming in Color: Textured Shapes, and includes 20 of my contemporary art quilts for the wall. The name seemed appropriate since color and texture are two of the most important elements in my work.
If you're in the DC area, I'll be giving an artist talk on Friday, December 17, 2021 from 5 – 6 PM and I'd love to see you there! Visit https://www.theartleague.org/event/dreaming-in-color-textured-shapes-by-cindy-grisdela/ for more information.
The show runs through January 5, 2022. Hours are Wednesday – Saturday from 11 AM – 6 PM, Sunday from Noon – 5 PM. Closed Monday and Tuesday.
It's a bit of a challenge to lay out a show with hanging quilts–the floor seemed like the best option.
My husband Phil helped with the installation thankfully–with these large pieces it takes one person on the ladder and another standing back to make sure the quilts are spaced correctly and level.
There are a range of pieces from the large statement work on the back wall to smaller pieces that are mounted on painted black canvas.
The smaller pieces are mostly 12″ squares, suitable for hanging on the wall or brightening up a bookshelf. Flora, in the middle below, is 16″ x 20″.
It's really wonderful to see all these pieces hanging together in a beautiful gallery space! Here are a few more images: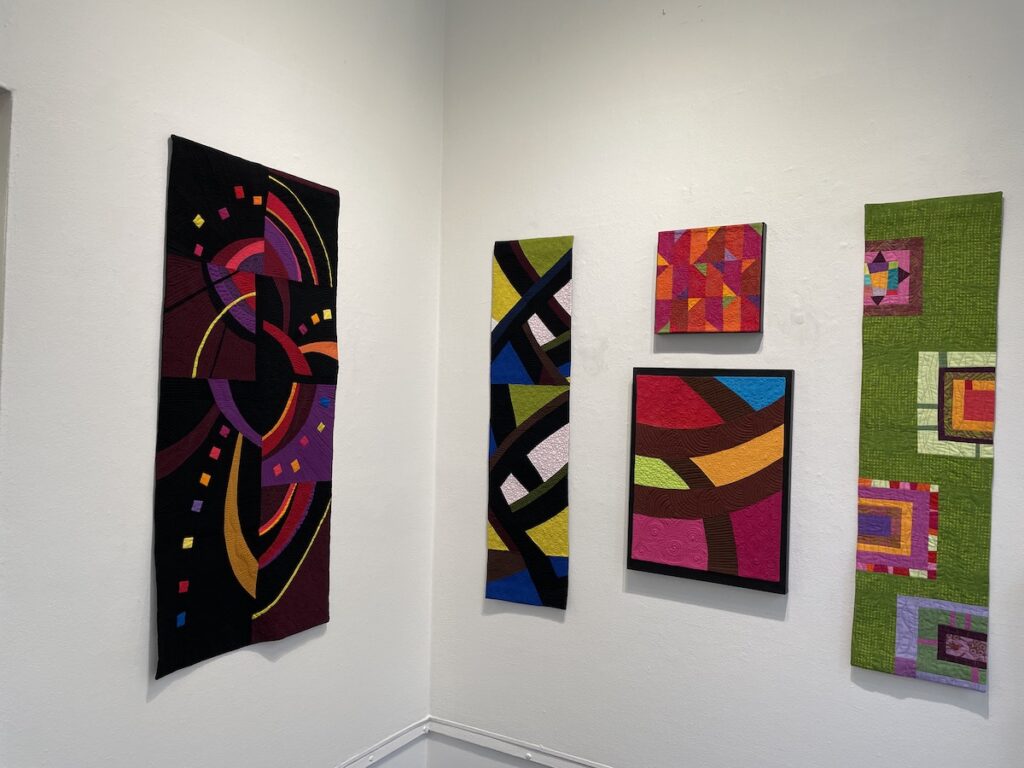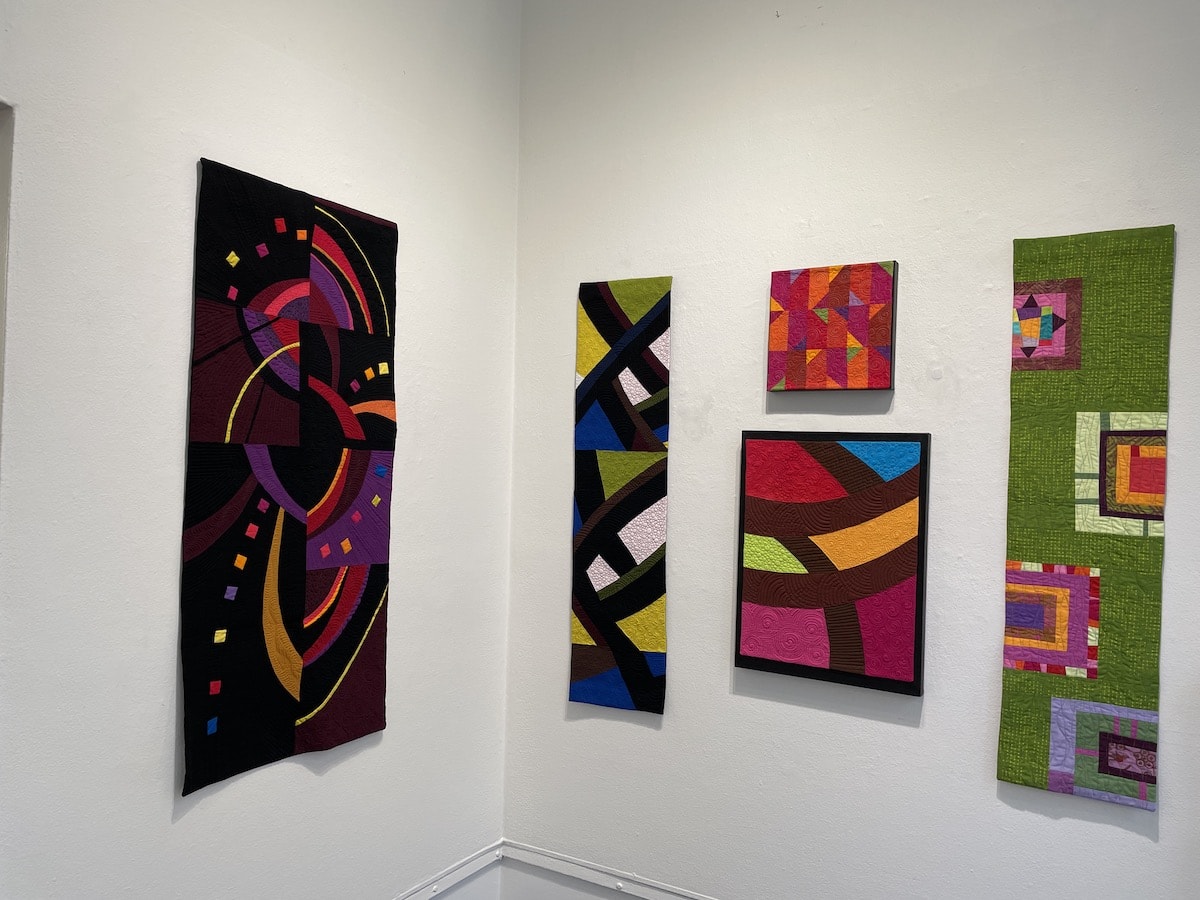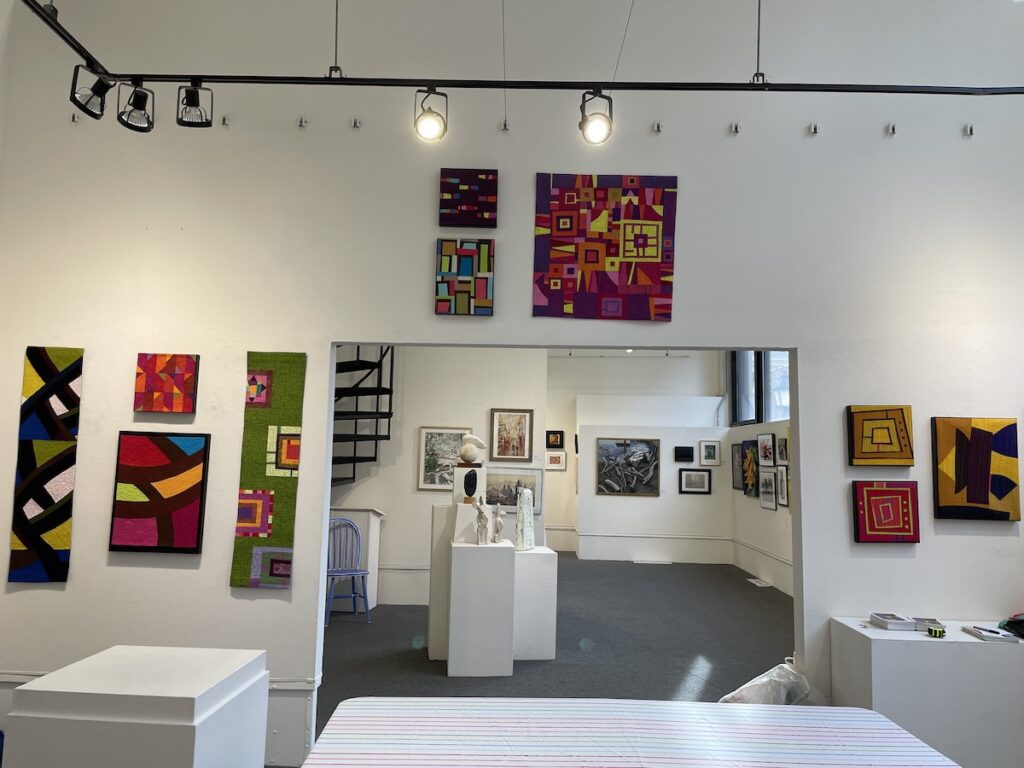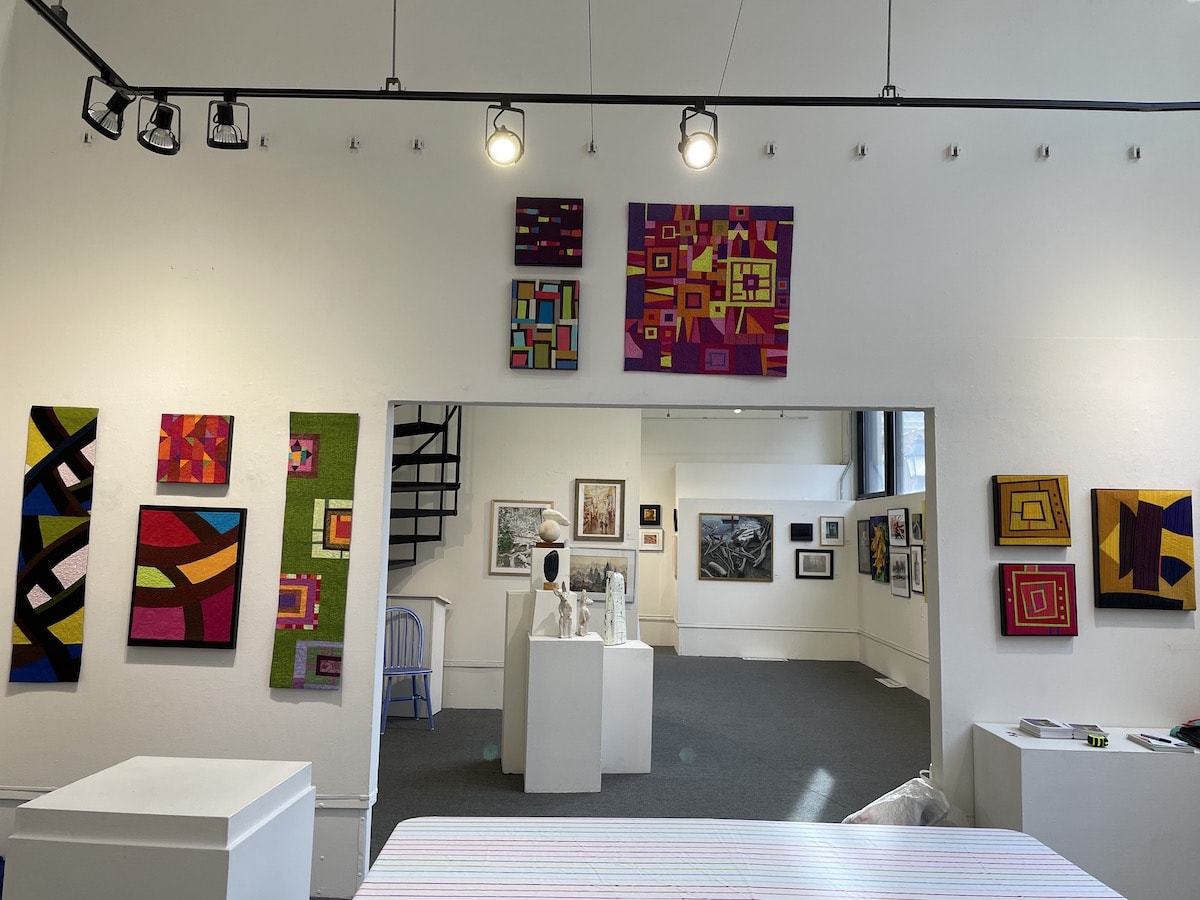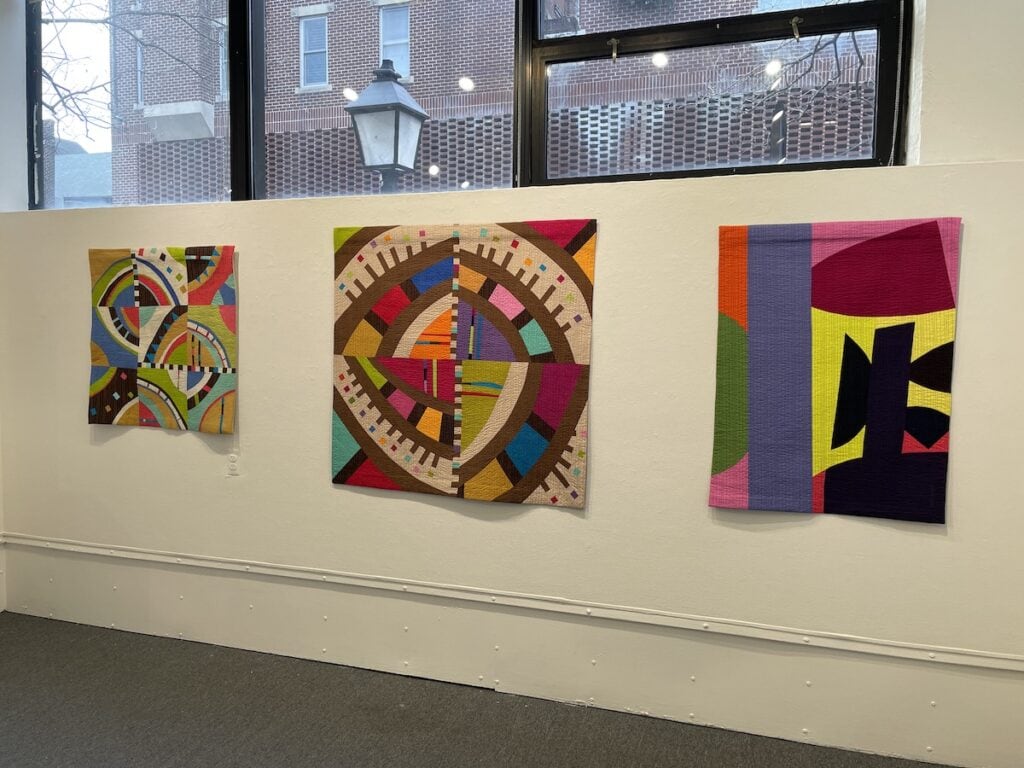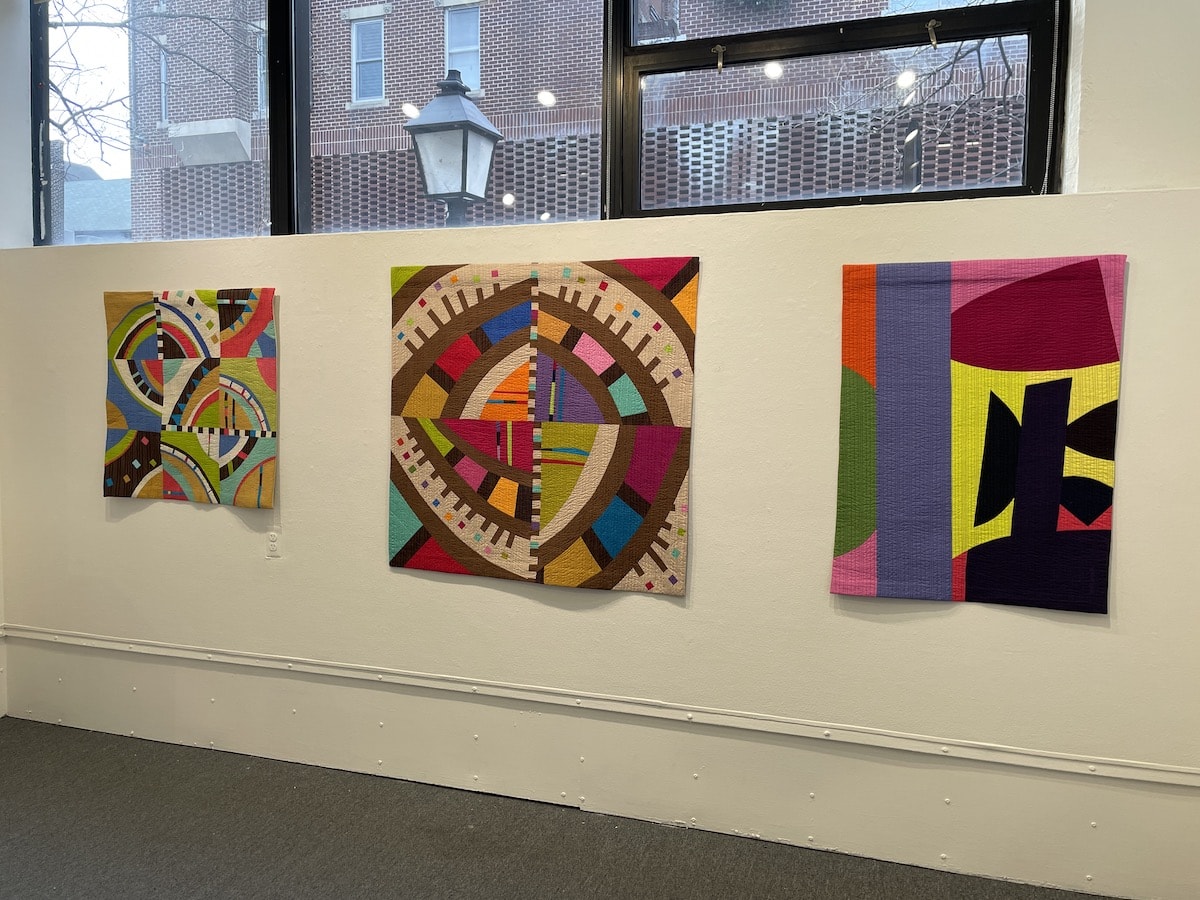 I'm grateful to the Art League for the opportunity to show my work! There are also two other multimedia exhibits in the gallery with some wonderful paintings, sculpture, photographs and more–you can catch a glimpse of those in one of the images above.