I'm pleased that Taste of Summer has been juried in to the Mid-Atlantic Quilt Festival in Virginia in February.
This show has a special place in my heart–it was the first quilt show I ever attended, all the way back in the 1990s when I couldn't imagine making anything that was good enough to enter, much less get accepted into a national show. And it was the first quilt show I had work accepted to in the early 2000s, and I won a major award here for Best Use of Color Innovative with Confetti in 2019.
Taste of Summer is an exploration of curves. I cut the curves freehand without templates or patterns and played with the placement of the colors to break the lines of the blocks and create new shapes, like the light yellow areas in the center below.
You can read more about this series at https://cindygrisdela.com/2021/03/21/starting-a-new-series/
Last week I also got a surprise in my mailbox with the postcard advertising the show using my Aquarius quilt!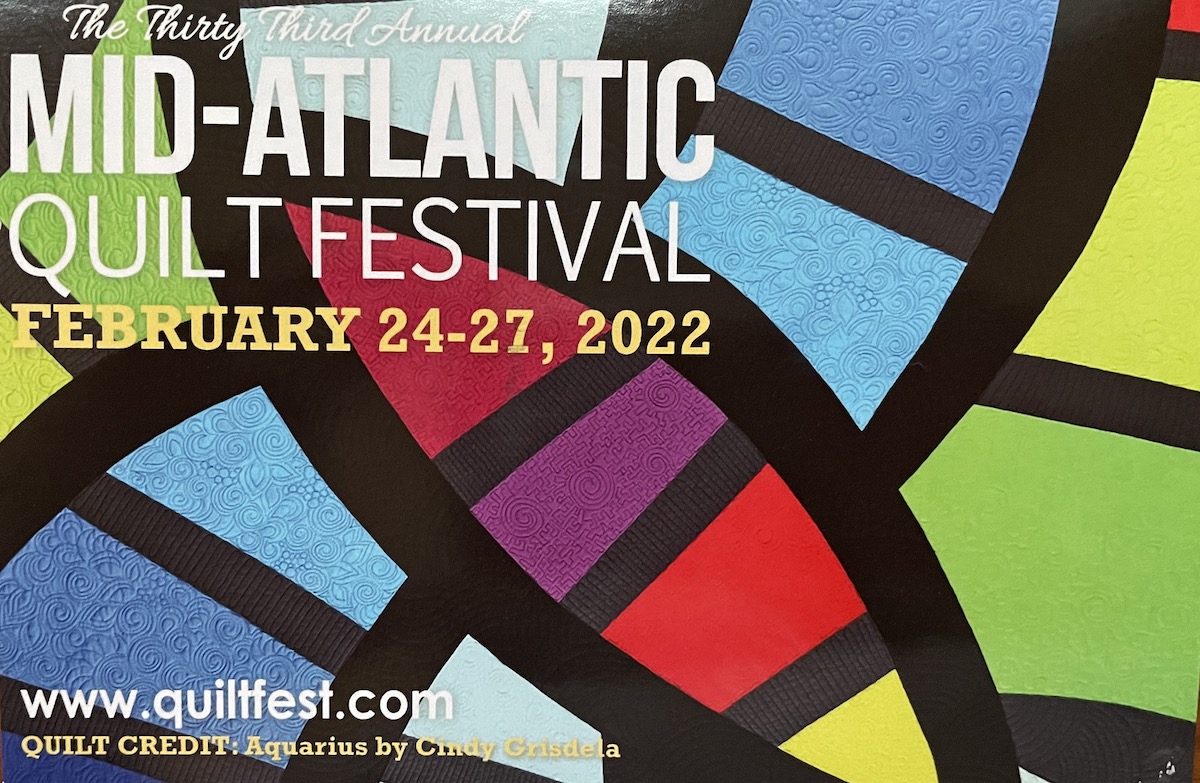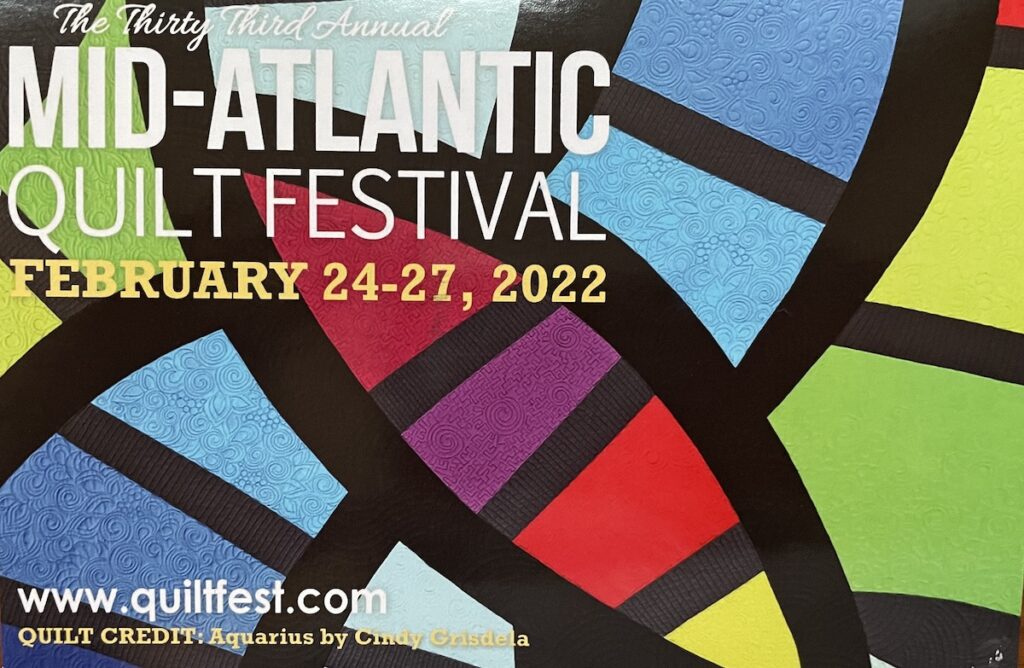 Aquarius was exhibited at the show in 2020, right before the pandemic–visiting the show was one of the last things I did in public before everything shut down. I'm thrilled that the show used it in their advertising for this year, with credit right on the front of the postcard.
I don't know if I'm going to be able to make it to the show this year or not–I hope so!
The Mid-Atlantic Quilt Show is held at the Hampton Roads Convention Center in Hampton, VA. Dates this year are February 24-27, 2022. You can get more information about the show at www.quiltfest.com