I'm pleased to be part of the American Craft Council's (ACC) first pop up virtual marketplace. The show is online, open 24-7 from October 4 – 16, 2022. If you find something you love, you purchase it right online at the marketplace site, and the artist will ship it to you from their home studio.
I'm one of 130 hand-picked artists participating in the show. Artists come from all over the country and have a variety of art for sale, including jewelry, ceramics, glass, wood, and of course–fiber art–that's me!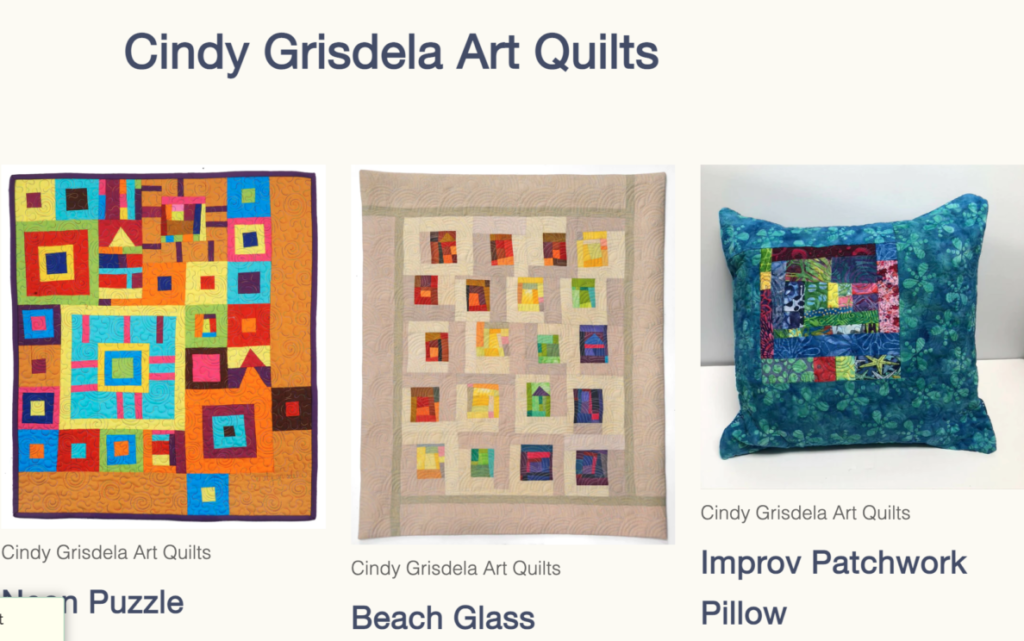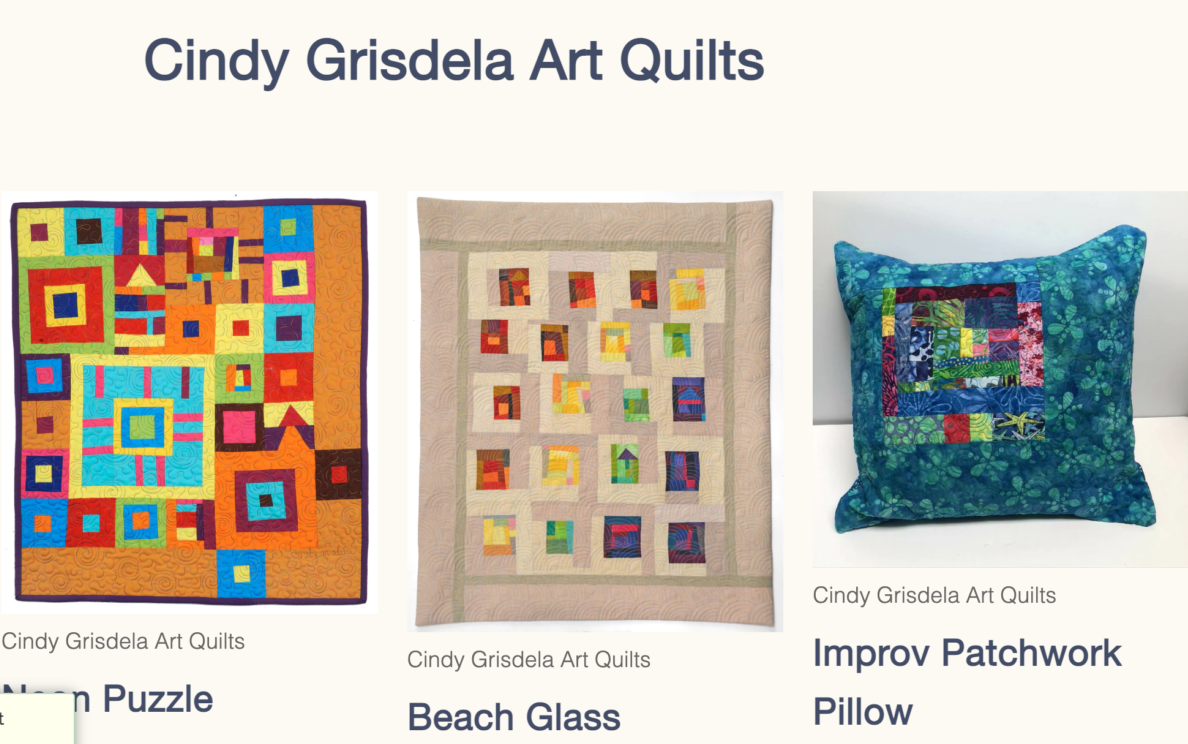 Navigate to https://shop.craftcouncil.org/collections/cindy-grisdela-art-quilts to see my online shop, including wall hangings in a variety of sizes and patchwork pillows. There's a fun Q&A there on my profile page about why I do what I do.
Hint of Blue, above, is a new piece exploring lines and shapes in cream, dusty rose, chocolate brown and taupe, with just a hint of turquoise for the spark. It's 12″w x 24″h mounted on painted black canvas with a wire on the back for easy hanging. It's the perfect size to add texture a small space in your home or office.
If something a little larger and brighter is more your style, Neon Fizz is one of my favorites. This one is a free hanging wall piece that's a cheerful play on curves in lots of bright colors. It's 32″ square and hangs from a sleeve and slat and two small nails in the wall.
Or if whimsical is more you, check out Flying Saucer–a 12″ square piece mounted on painted black canvas.
We're allowed to have 20 items at once, so when something sells, I'll add something new! Check back to see.
I hope you'll take a look at all the wonderful art and creativity available at the ACC Pop Up Marketplace!