It's almost here!
The European Patchwork Meeting quilt show opens next week on Thursday, September 15, 2022. I've been working feverishly to finish up some new pieces for my solo show there–piecing, quilting, sewing on facings, sleeves and labels.
And getting them photographed, of course–documenting the work is important. Above are a few of the pieces in the show.
And below are two of my newest pieces being shot by my photographer, Greg Staley.
The top one is called 3 Friends. It's in my signature strong graphic colors and enhanced with lots of dense free motion stitching. It measures about 67″ x 82″.
The bottom one is called Awakening and it was a challenge to myself to work with neutral and low saturation, even dull, colors and values. There are some bright colors in the skinny lines in some of the shapes though. This one was so large I asked for help quilting it and Flourish Quilts in Vienna, VA did an amazing job! It measures about 67″ x 85″.
My exhibit is called Playing with Colors and I thought it was important to show quilts not just in the bright colors, but also in more muted tones.
I'll have about 13 quilts for the show, but they might not all make it up once I see the layout of the space–having choices is good.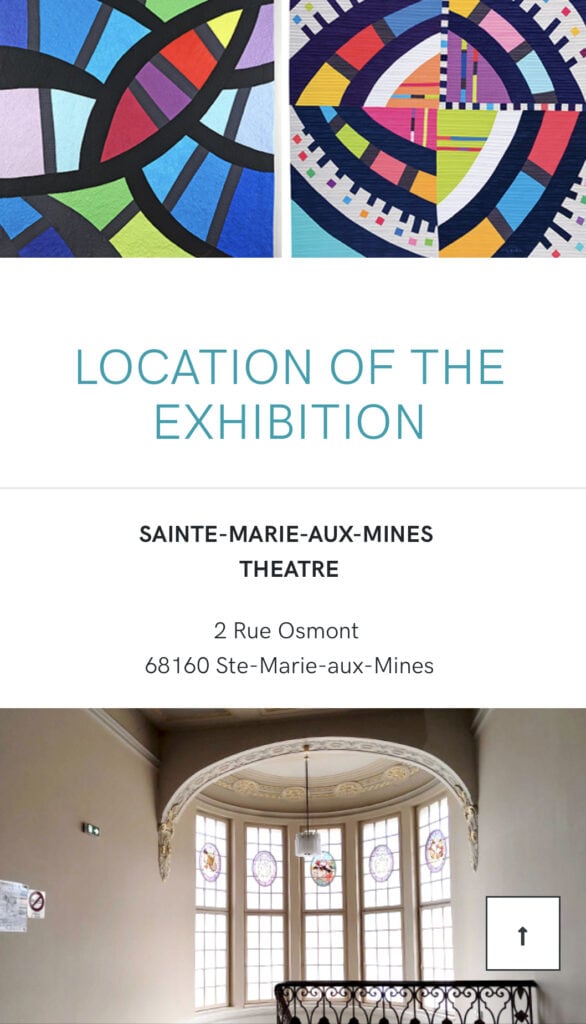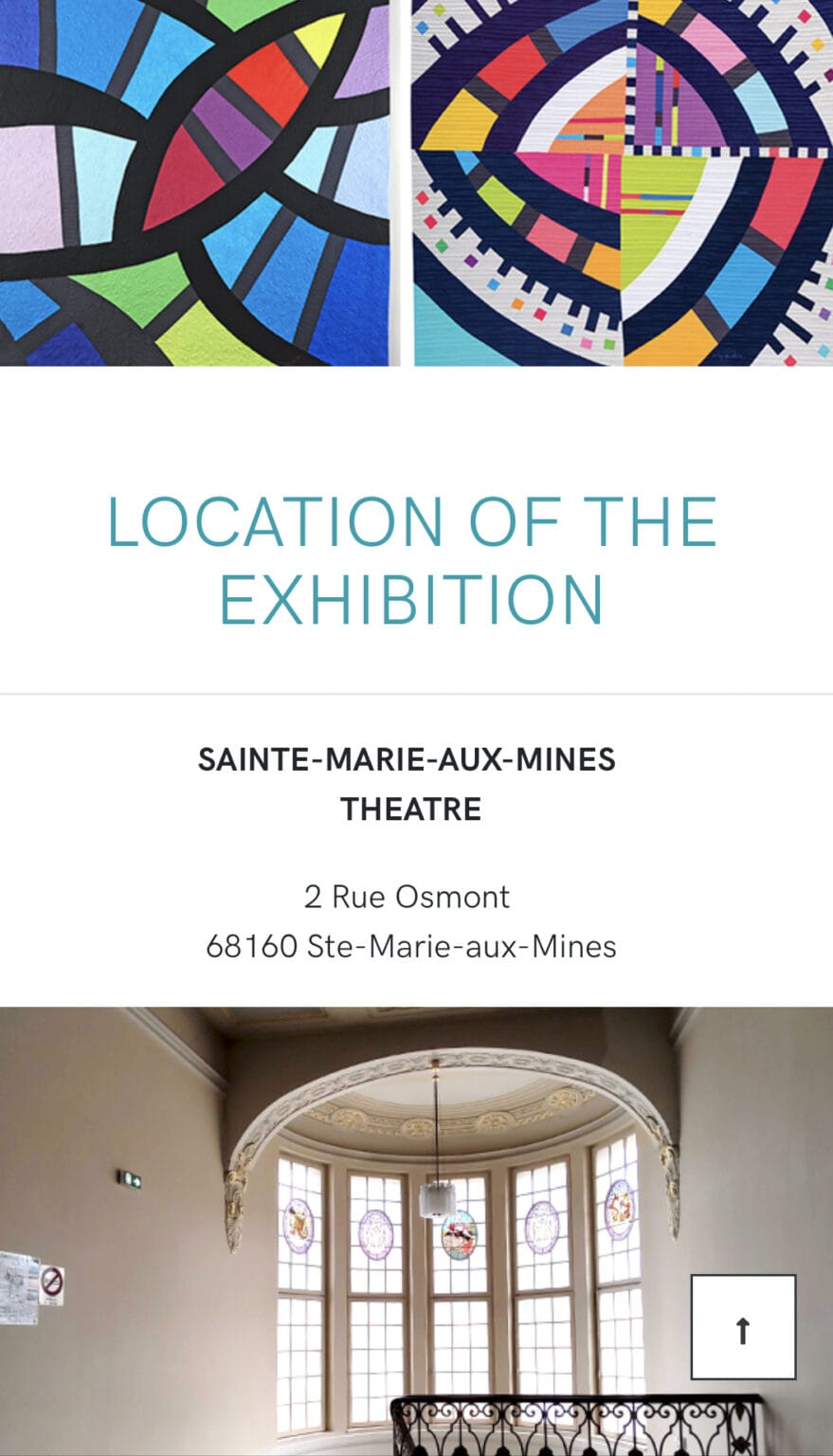 Above is the location of my exhibit–the first floor of the Theatre in Sainte-Marie-aux-Mines in the Alsace region of northeastern France. If you're going to be in the area, please stop by and say Bonjour! I will be there from opening on Thursday September 15 to closing Sunday September 18, 2022. There are 43 more exhibits spread out over several villages in the area, with a handy shuttle to take you from one to the other if you wish. I haven't been to this area of France before, so I'm really looking forward to it.
And of course I'm so honored to have been chosen to participate in the show.
I'll be posting photos once the exhibit is up on Instagram, so follow me there @cindygrisdelaquilts if you don't already!
And there will be a wrap-up post here after it's over, so you can check back. Wish me luck!