July 2022 is a busy month for exhibits in the DC area for me!
I'm pleased to have my Unfurling and Balance quilts hung at the Maryland Federation of Art's Circle Gallery in Annapolis, MD as part of the Fiber Options: Material Explorations exhibit. This is a national exhibit that happens every two years. There is quite a variety of interpretations of textile art in the exhibit–not just wall hung quilts. Some are made of paper, some are like soft sculptures and some are soft sculptures woven onto a wire armature. It's well worth a visit to this intimate gallery if you're in the area, but if not, you can visit virtually at https://mdfedart.com/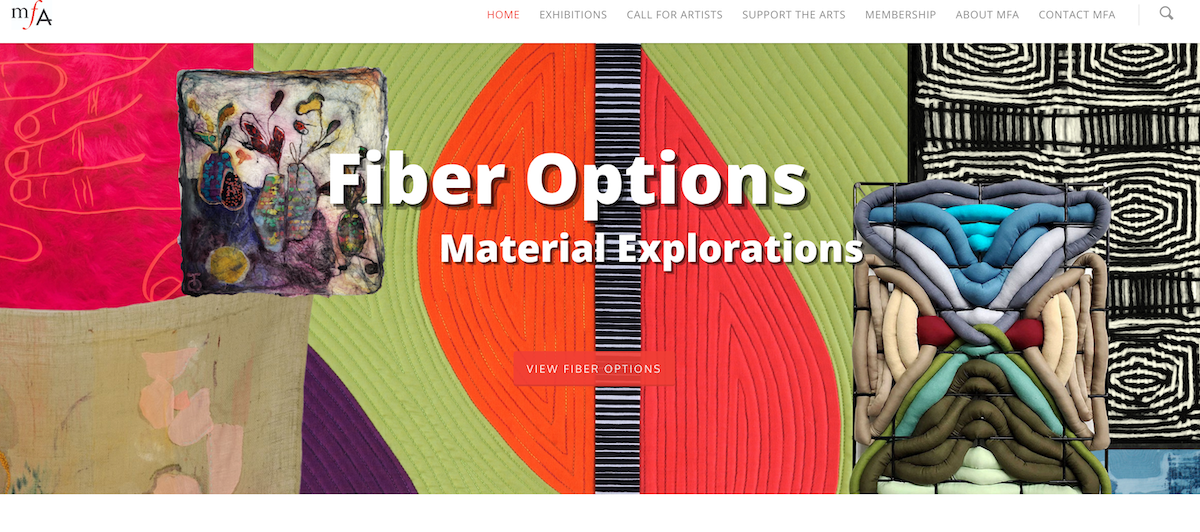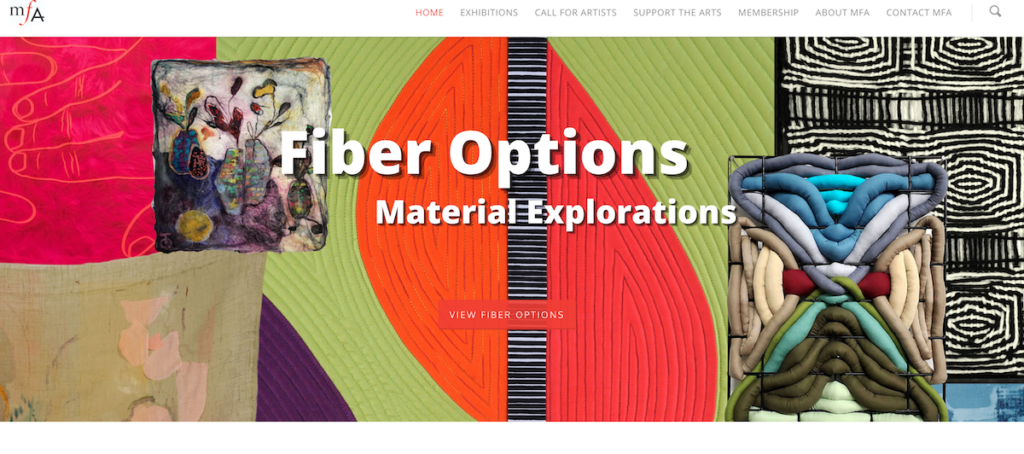 And of course I'm pleased that they chose one of my quilts to feature on the home page! The show runs through July 30, 2022 and the gallery is located at 18 State Circle, Annapolis, MD. Hours are 11 -5 daily.
My Color Grid quilt won an Honorable Mention award at the July Open Exhibit at the Art League gallery at the Torpedo Factory Art Center in Alexandria, VA. This is particularly exciting to me because the Art League shows fine art and photography, not just textile art. The show will be up through August 7, 2022 and the hours are 11 – 5 Wednesday – Saturday and 12 – 5 Sunday.
You can read about the creation of this piece at https://cindygrisdela.com/2021/07/16/color-grid-top-finished/
And I have a small show up at the Artists' Atelier in Great Falls, VA, where I share studio space with eight other painters and photographers, in addition to my usual work.
The large quilt on the left is a new piece called Balancing Act that is part of the same series as Balance and Unfurling, exploring large shapes of color and the tension between the shapes and the background, enhanced with textural stitching. You can read about the beginning of the series at https://cindygrisdela.com/2022/05/02/working-on-a-new-series/
Below is a detail of the texture on Balancing Act.
I also have another new piece on this wall–Summer Solstice. This one is 16″ x 20″ mounted on painted black canvas. I had fun with the curved shapes and a variety of textures in the stitching.
The Atelier is located at 756 Walker Road, Great Falls, VA and hours are Wednesdays 12 – 4 and Saturdays 10 – 2. The show will be up until July 30, 2022.
And Going My Way? is part of an exhibit called Harmony at the Broadway Gallery at 5641 B General Washington Drive in Alexandria, VA through August 31, 2022. This piece is 12″ square mounted on painted black canvas.
Last but not least, Balance was featured in the Abstract issue #54 of Uppercase magazine! If you're not familiar with this publication, I encourage you to take a look either online or in the bookstore–it's beautifully laid out with lots of inspiration in each issue.