I've expanded my studio space at the Artists Atelier in Great Falls, VA, so I have room to show some larger quilts, plus scarves and purses printed from high quality photos of my work, new pillows, and note cards, plus signed copies of both my books, Artful Improv and Adventures in Improv Quilts.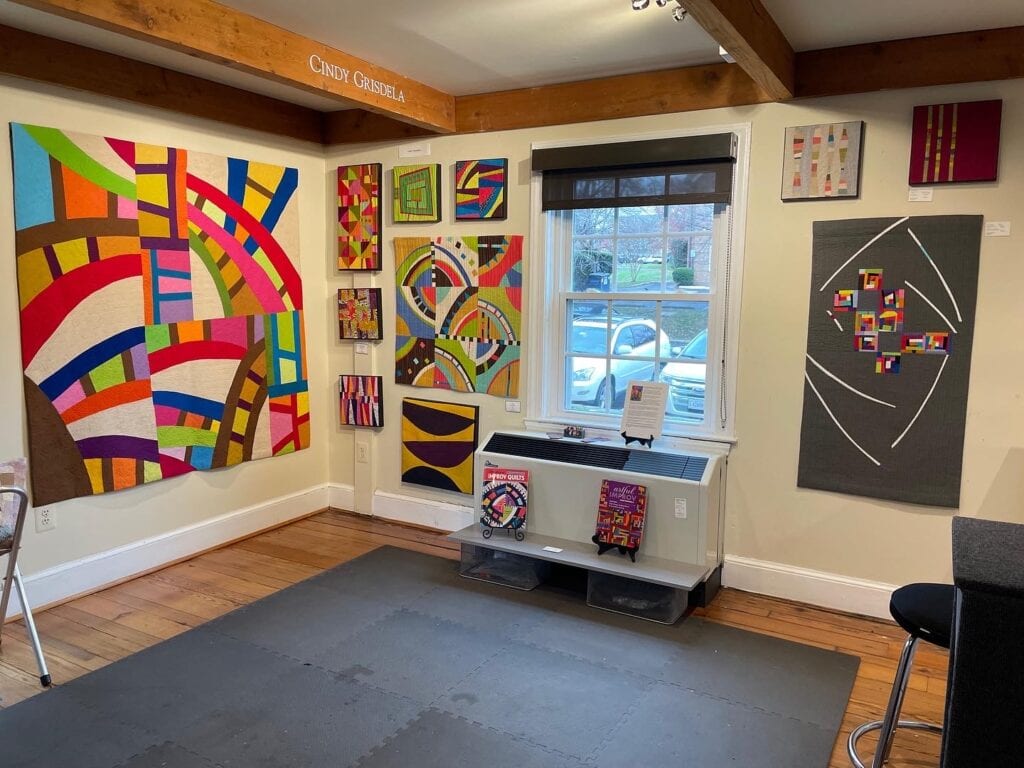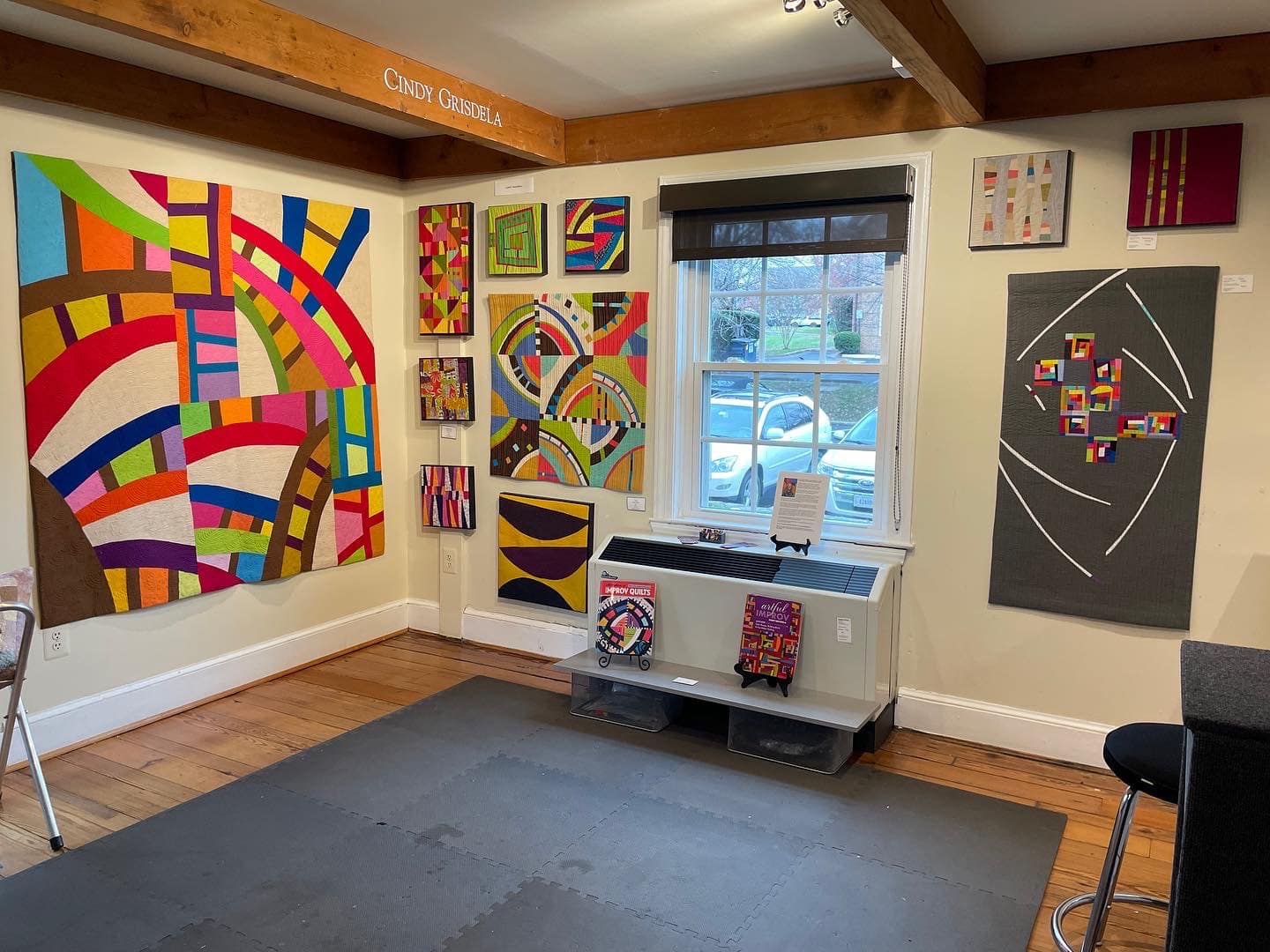 The studio is home to eight artists–mostly painters, plus one photographer and me. I've been part of this group for around 10 years, but I've always shared a space, rather than having my own. I've learned a lot over the years from my painter friends and it's wonderful to be surrounded by creative people, even–or maybe especially–since they work in a different medium than I do.
One side of the space is my wall art in a variety of sizes from a large statement piece to 12″ square quiltlets. The other side gives me room to display my pillows, scarves and note cards. The pillows are about 18″ square and have an envelope finish on the back so the pillow itself can be washed if necessary.
The scarves are in my website shop at https://cindygrisdela.com/product-category/scarves/There are five different designs.
The Artists Atelier is located at 756 Walker Road, Great Falls, VA 22066. It's open Wednesdays 12 – 4 PM and Saturdays 10 AM – 2 PM, or by appointment if you live in, or are visiting, the area and want to stop by at a different time. The artists take turns staffing the open hours, so I'm not always here, but I live fairly close by in the next town over.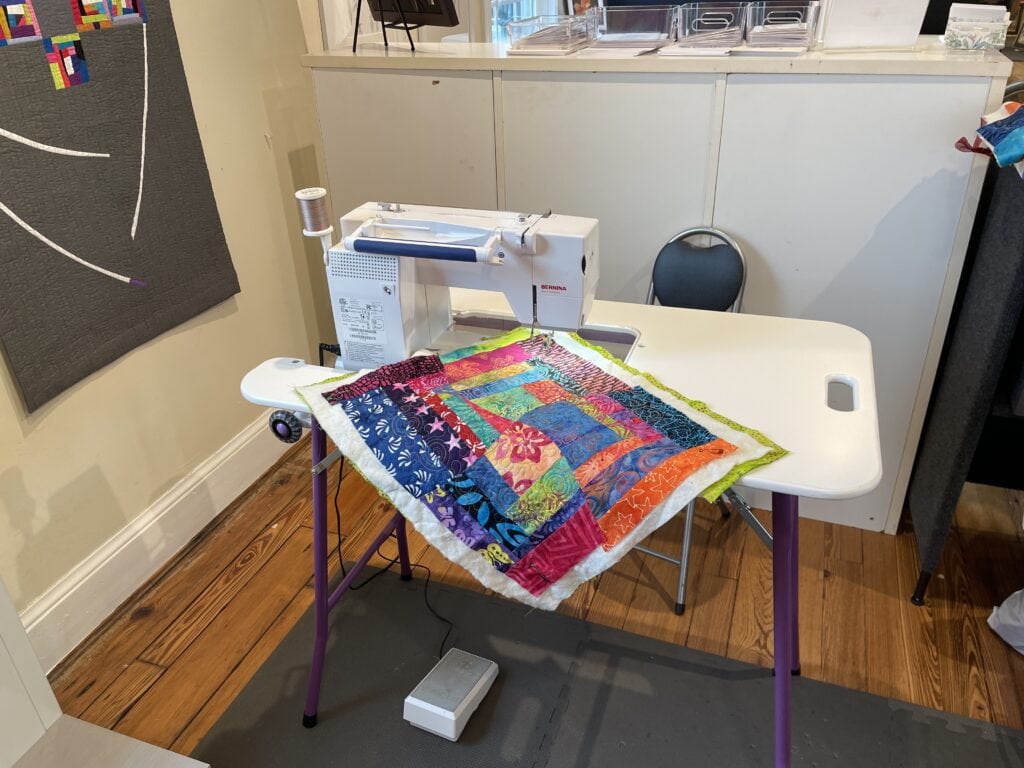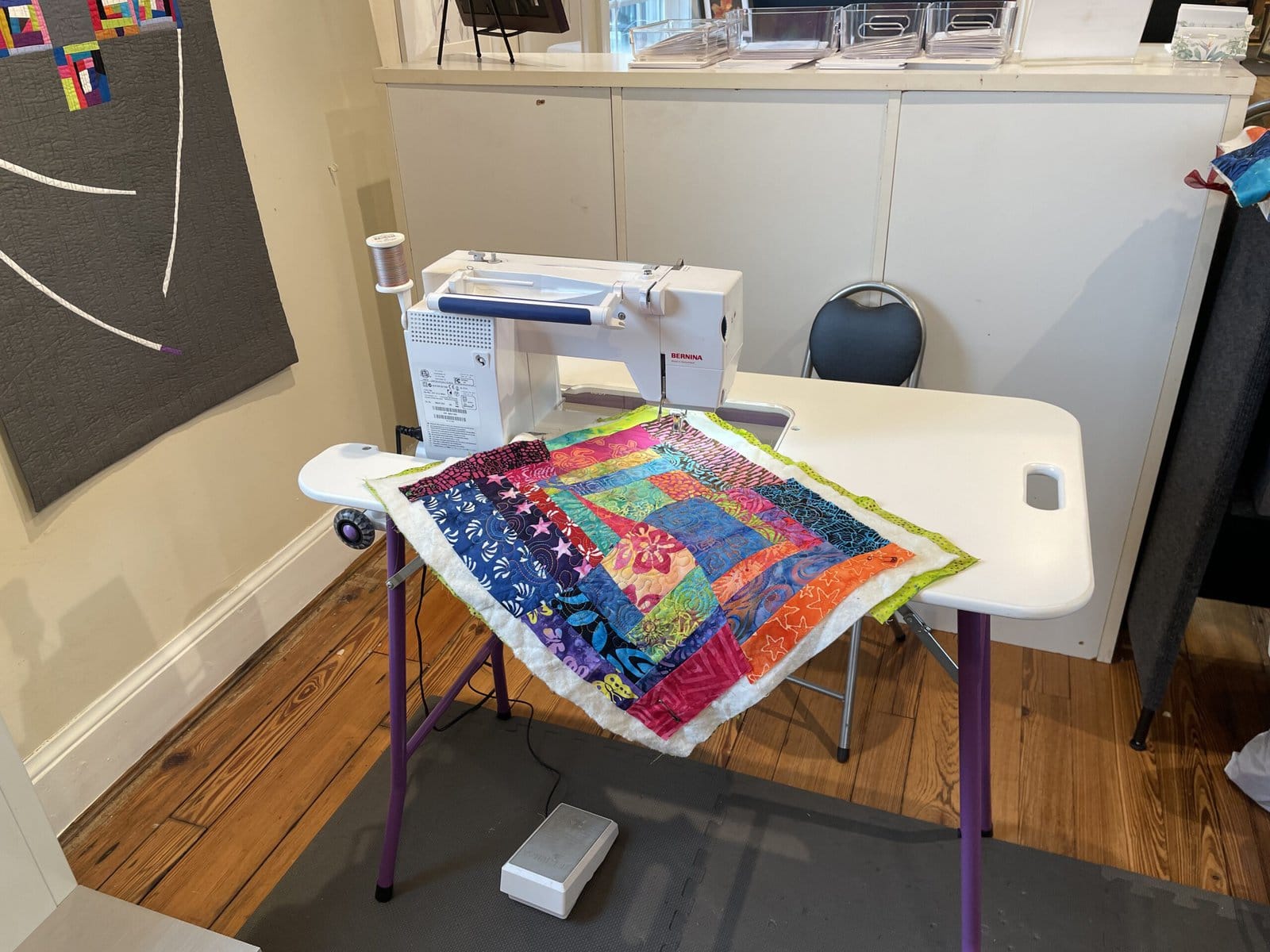 I've also set up a small sewing area in the space, so when I'm at the studio, I can work on small projects.
If you'd like to read more about my studiomates, visit https://www.greatfallsatelier.com
It's a great group and I'm happy to be part of it! We do several shows a year–the biggest one is the annual Studio Tour which usually happens the third weekend in October–plus we have First Friday events and other fun things happening throughout the year. We'd love to see you if you're in the DC area.