I received a nice review of my solo show FiberWorks at the AFA Gallery at Northern Virginia Community College in Alexandria, VA, plus some photos of the opening reception.
It's always interesting to me to hear how others receive my abstract work. Sometimes the imagery I intended to portray comes through, and sometimes the viewer takes a completely different idea from my work. That's the beauty of abstraction.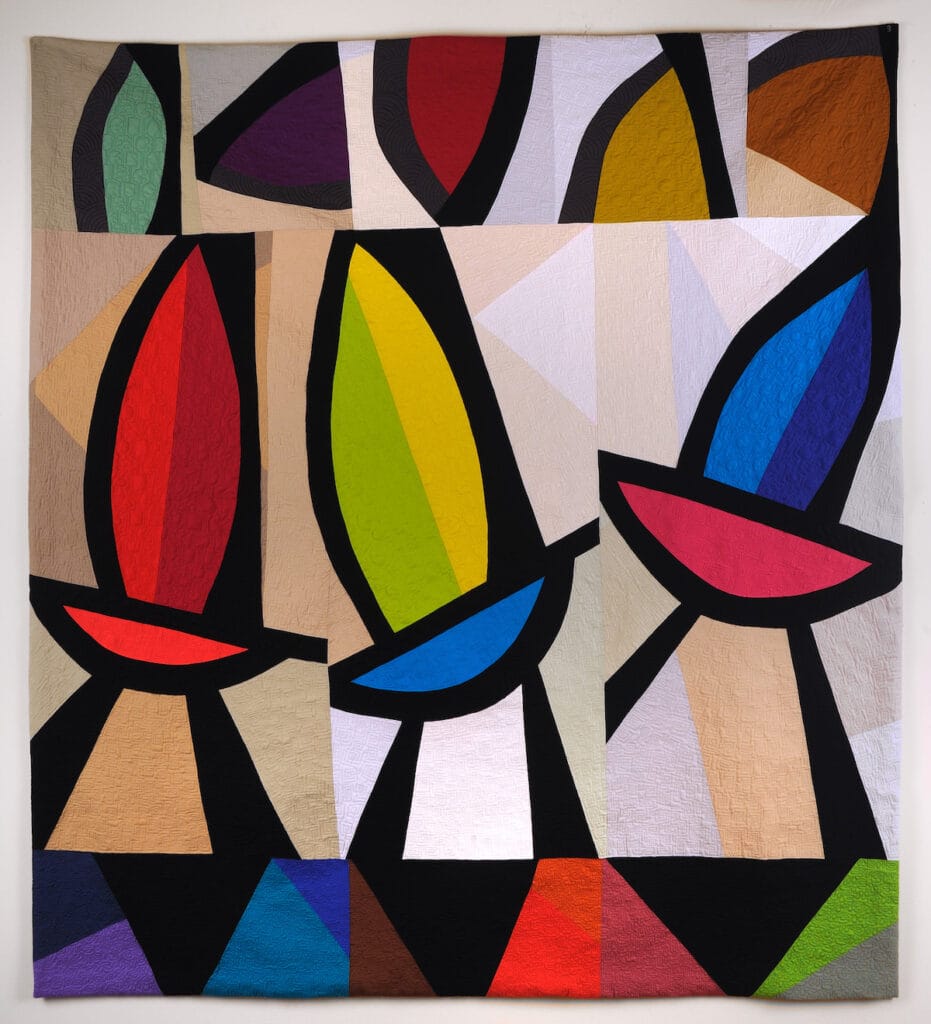 3 Friends, above, is a case in point. Some visitors to my show in France saw the central images as chairs. Britt Conley, Fine Arts Department assistant at NOVA who wrote the review and took the photos, saw them as boats or sails. Read about her experience of the work in the review below. In the end, it doesn't really matter what my original intention was because the work speaks to viewers in its own way and that's what art should do, I think.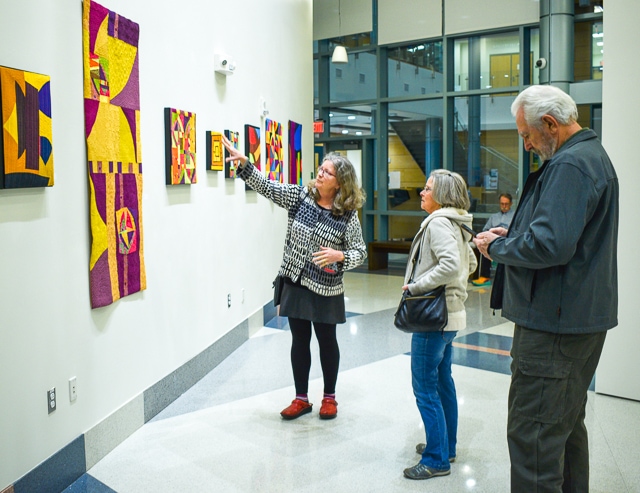 I really appreciate the opportunity to show my work as art in a lovely gallery setting, and to talk with art professors, students, and other visitors about it. The show is up for the rest of this week at the gallery located at 3301 Netherton Drive, Alexandria, VA. Hours are 8 AM – 7 PM weekdays, closed on the weekends.
Thanks to Stacey Slaten, professor of painting and drawing at NOVA for inviting me to show my work. And thanks to Britt Conley for hanging the work so well, writing a nice review, and taking the photos.