I'm excited to be teaching at the Mid Atlantic Quilt Festival February 23-25, 2023!
I have three full day classes on the schedule. The Saturday class is full, but there are spaces available in the other two.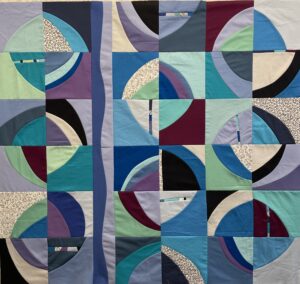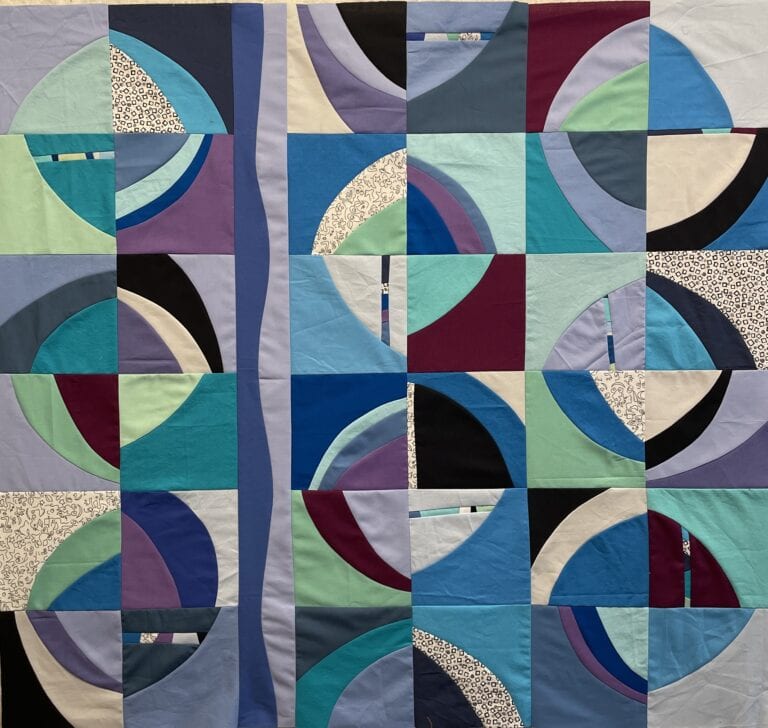 Thursday, Feb. 23 – Fearless Curved Piecing – Take the fear out of curved piecing with three different Improv Circle techniques. There's no template, no matching seams and even pins are optional. You'll be confident with curves in no time!
Friday, Feb. 24 – Improv Puzzle – Create Improv Log Cabin blocks in a variety of sizes and put them together into a unique composition–like a jigsaw puzzle. The blocks can be controlled or wonky—it's all up to you! We will discuss color palettes and using simple design principles to create an original dynamic composition.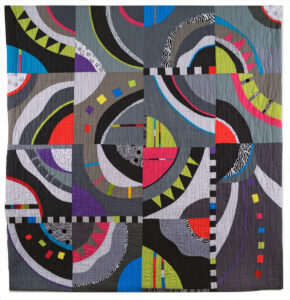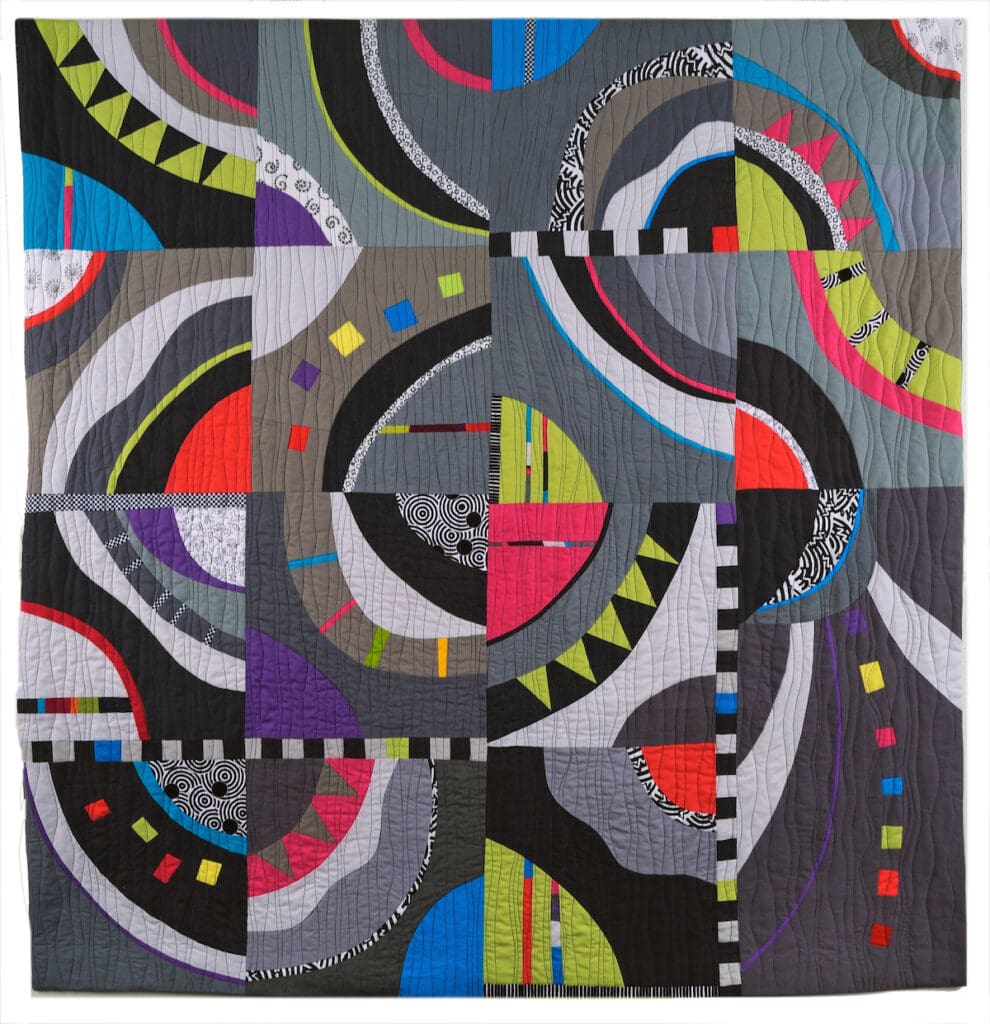 Saturday, Feb. 25 – Fabulous Freehand Curves CLASS FULL
You can take a look at a video of me describing the classes at https://www.youtube.com/watch?v=koGE_tVjf10 to get an idea of what we'll be doing in each one.
One of the things I love best about teaching Improv is that each student's quilt will be different from the others and likely different from my work as well, because we are learning techniques without patterns or templates. I encourage each student to explore their own creativity, and I give guidance on color and design as we go along. Best of all, there's no way to make a mistake!
Feel free to use solids, prints, or a combination to make your quilt your own.
I have a soft spot in my heart for this festival, because it was the first major quilt show I ever attended back when I was a new quilter, and it was the first show I had a quilt accepted to exhibit too.
If you're going to the show, I hope you'll consider joining me for a class!