I'm excited to be offering a new live online class through the Crafty Monkies web platform this Saturday, March 4, 2023! It's called Wonky Stripes.
Here's my introduction to the class: As an improv artist, I've always loved stripes, but many of the techniques to make them seemed a little tedious—making strip sets and cutting them up, or adding strips to your units one at a time. Wonky Stripes are made from sets of rectangles that are cut into varied stripes, shuffled, and chain pieced to make the process go faster. They work great in a variety of settings as blocks on their own, or cut up into various size stripes and combined. The asymmetrical lines created by putting the stripes together in a variety of ways add interesting visual texture to your final project. You may never look at stripes in the same way again!
Go to the website at https://www.craftymonkies.com/live-online-zoom-workshops-sewing-quilting
and click on my name to get the details and to register. Crafty Monkies is a UK-based platform. The class is being held at 4 PM GMT, which is 11 AM Eastern Standard Time, where I am. You can easily Google what the time would be in your time zone. And if it's not convenient on that day or time, if you buy a ticket, you'll get access to a recording of the class for 30 days afterward. I rarely do recordings, so that's a pretty good deal.
You can pay for the class online in whatever currency you normally use–it's seamless!
Read on for some examples of quilts I've made using this technique.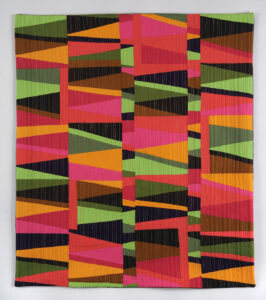 I made a new wall hanging for the class using Wonky Stripes in two different widths, above.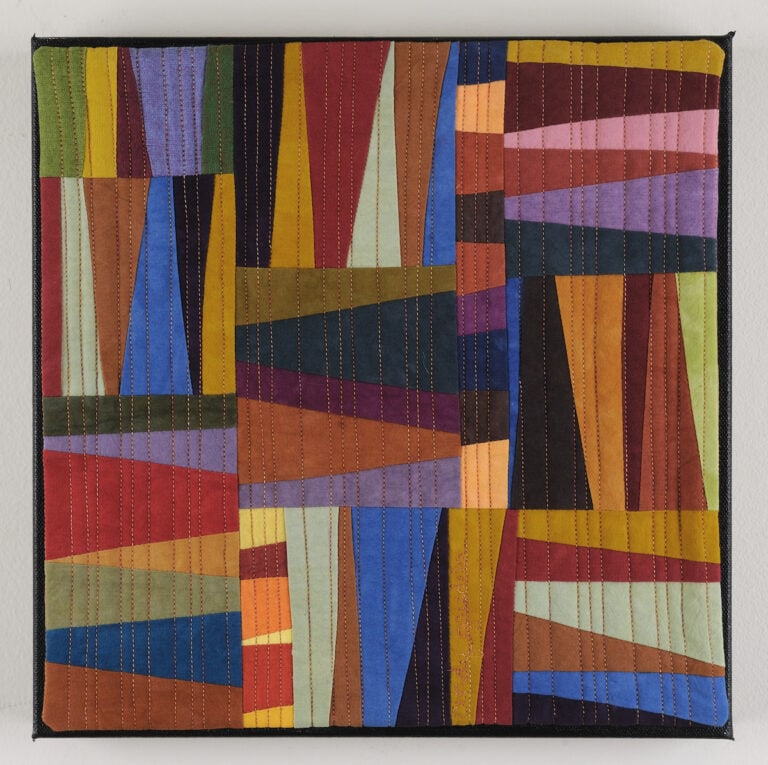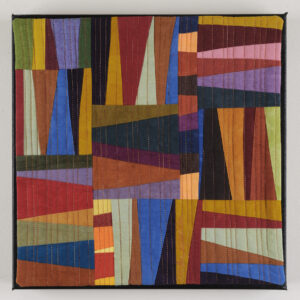 But you can also make smaller pieces, or table runners, or placemats–it's an incredibly versatile tool to have in your Improv toolbox! The piece above, Autumn Rails, is just 12″ square and uses Wonky Stripes in a variety of sizes and widths.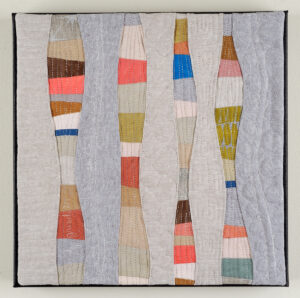 Sands of Time, above, is also 12″ square and uses narrow stripes with curved cuts on a neutral background.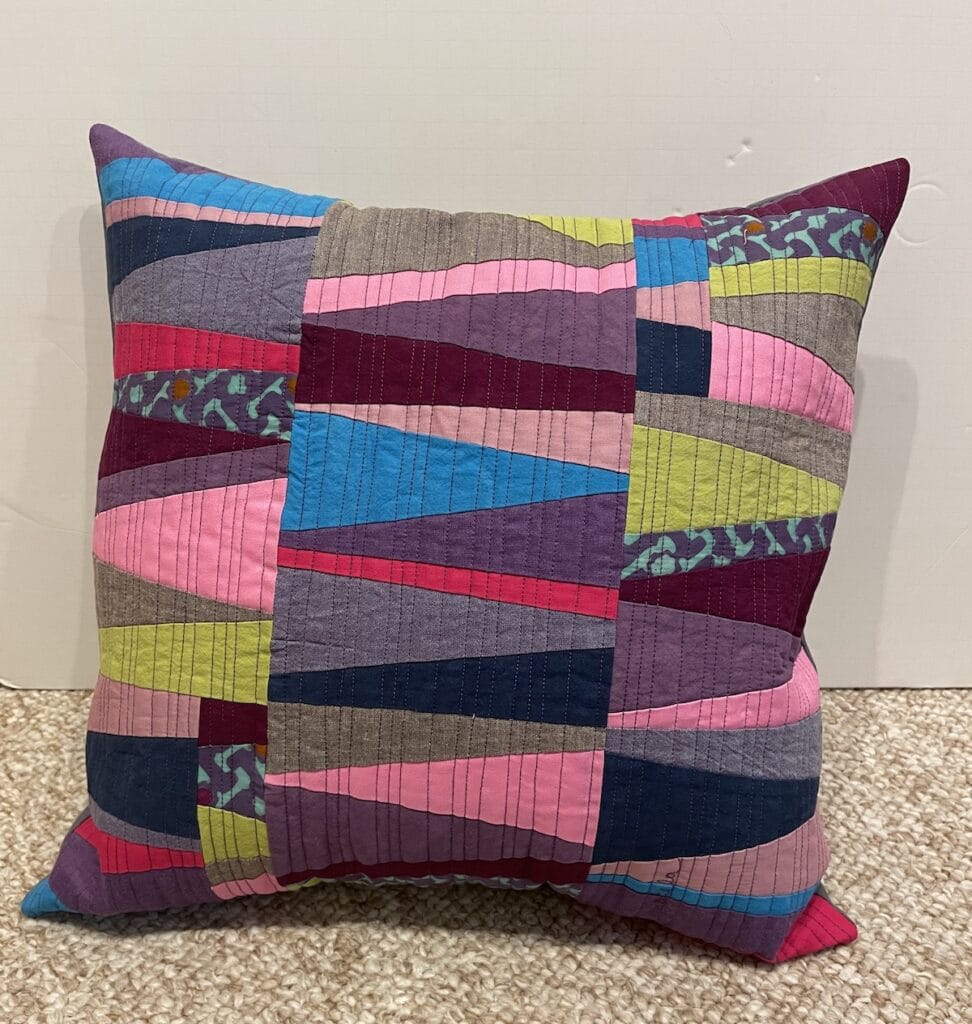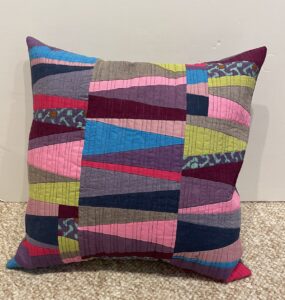 Or  you can use the technique to whip up a quick pillow!
Wonky Stripes also work well with other Improv elements, like Improv Curves or Improv Log Cabins that you can find in my Artful Improv book. Note: Artful Improv is being reprinted currently, so hard copies may be a little tougher to find, but it is available as an eBook.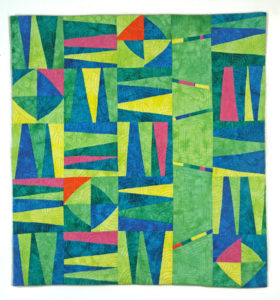 A Little Citrus, above is one of those using the stripes with other elements.
In class, we'll talk about color and how to choose your fabrics, whether they are solids, or prints, or both. I'll demonstrate the technique, including an easy way to chain piece the stripes so they go together faster, and I'll talk about a variety of ways to use Wonky Stripes to spice up your next project!
I hope you can join us.