I have some exciting teaching events happening this fall!
First up is my popular Artful Improv class at Artistic Artifacts in Alexandria, VA on Saturday, September 29 from 10 AM – 4 PM. Join me to learn how to create original quilts without a pattern using easy improvisational techniques.
Next I'm teaching at AQS Quiltweek in Virginia Beach the first weekend in October and at the International Quilt Festival in Houston in November.
Here's my schedule for Virginia Beach–you can read more about each class here:
Fearless Curved Piecing, Wednesday, October 3, 1 -4 PM
Playing with Color: A Color Lesson and Trunk Show, Thursday, October 4, Noon – 1 PM
Autumn Stripe Table Runner, Friday, October 5 8:30 – 11:30 AM
Free Motion Quilting with Style, Saturday, October 6 8:30 – 11:30 AM
And here's my schedule for Houston–use this link to register:
Wednesday, November 7
9AM – 5 PM Workshop – Fire and Ice Bargello – CLASS IS FULL
Thursday, November 8
5 – 6PM Lecture – Playing with Color
Color is one of the joys of life and certainly one of the joys of creating with fabric–join me for a fun lecture to help reduce stress about using color effectively in your quilts.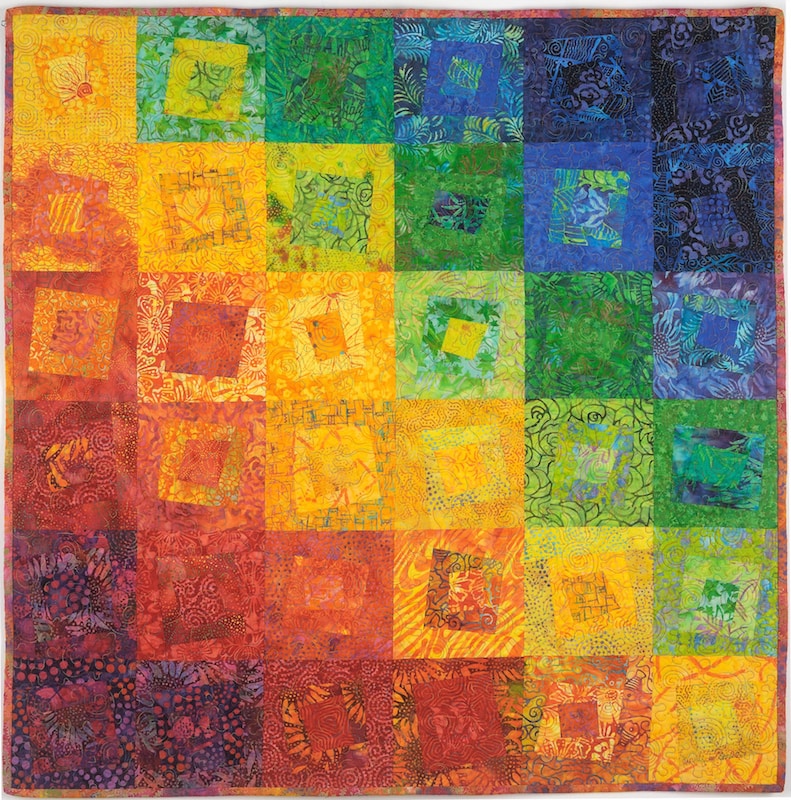 Friday, November 9
10 AM – Noon Friday Sampler – Fun with Improv Blocks
2 – 5PM Workshop – Improv Color Blocks
This will be a fun day of learning to create improv log cabin style blocks–in the Sampler, we'll talk about piecing the blocks using a sewing machine, and in the class I'll show you how to create them using fusible techniques.
Saturday, November 10
8 – 11 AM Workshop – Take the Fear Out of Curved Piecing
Learn to piece curves with no pins and no templates–it's easy with improv curves because there are no seams to match.
3 – 4 PM Lecture – Combining Stitch Patterns in Your Quilts
It's fun to combine different stitching motifs with free motion–more fun to quilt and more fun to look at when it's finished. I show you how I do it in this fast paced lecture.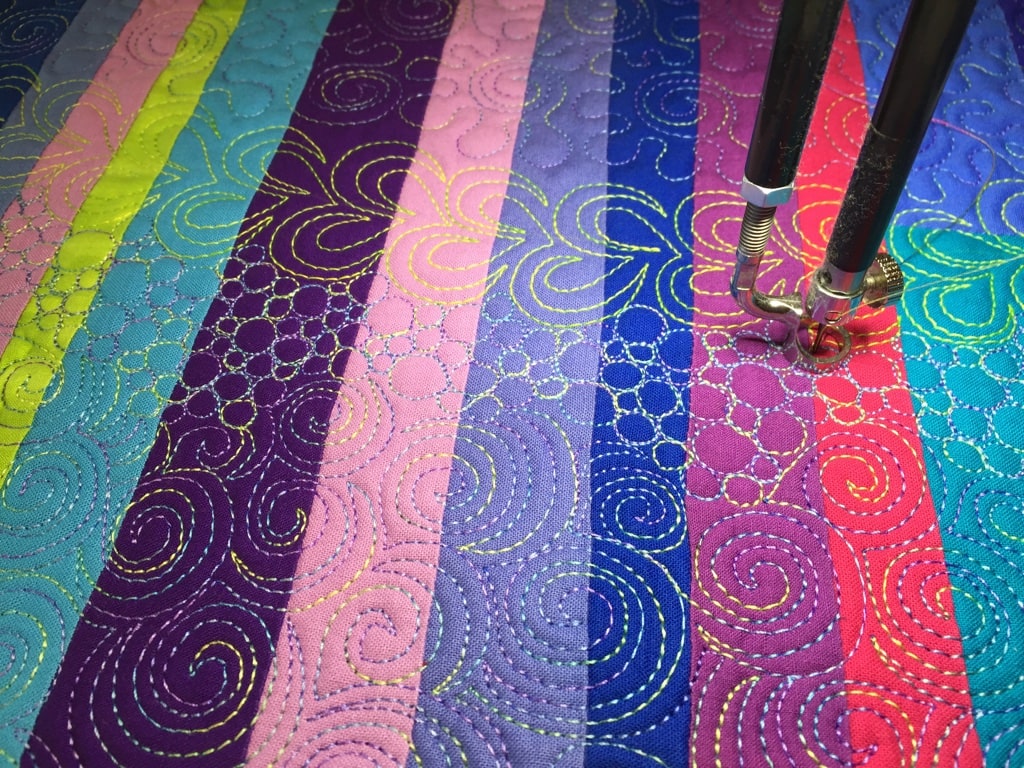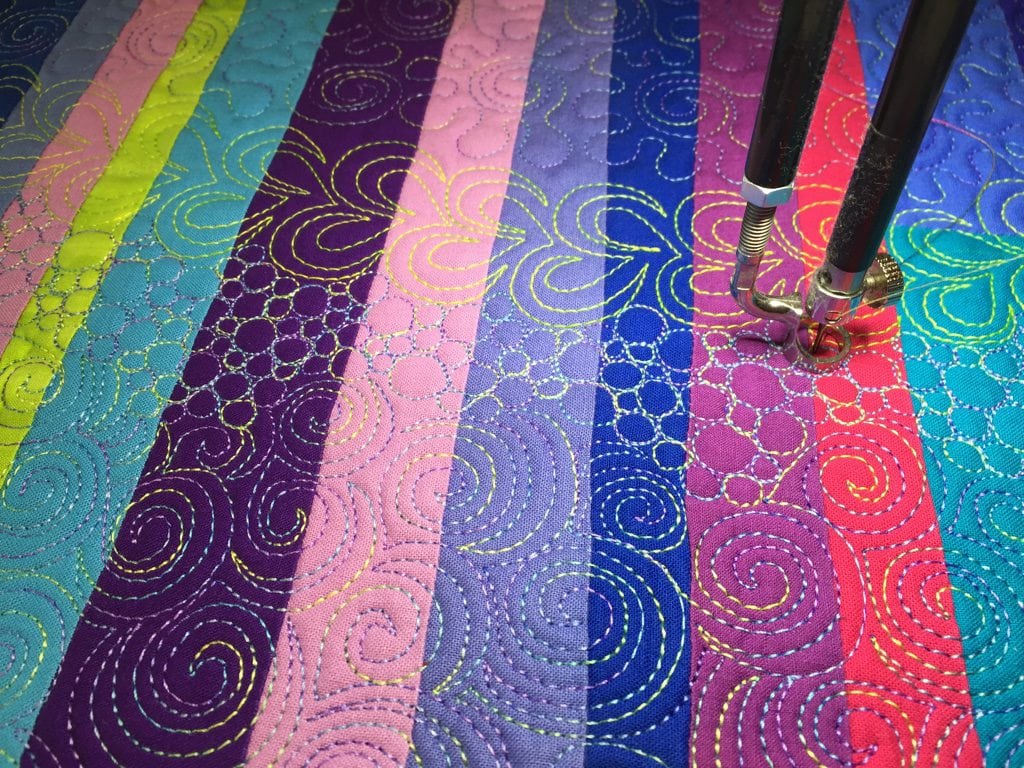 And in late October, I'll be traveling to Minnesota for a wonderful week of teaching with Minnesota Contemporary Quilters and Minnesota Quilters! See the details
here.
I hope you'll be able to join me at one of these events!