It's a busy summer for exhibits this year! I'm pleased and grateful to have my work shown all over the country this summer. Some of the shows I've been in before, and some are new to me.
If you're interested in exhibiting your work, the best advice I can give is just to enter! Sometimes I get accepted and sometimes I don't, but if I don't, it isn't necessarily because the work isn't good. Most often the juror(s) have a vision for the type of work that fits best into a particular show and sometimes that doesn't track with what I've entered.
If I don't get in, I try to remember to take a look at the show when it opens and take some notes on the kind of work that has been accepted. There are shows that just aren't a good fit for the work I'm creating now. You need to have a thick skin to deal with the inevitable rejections–nobody gets in all the time!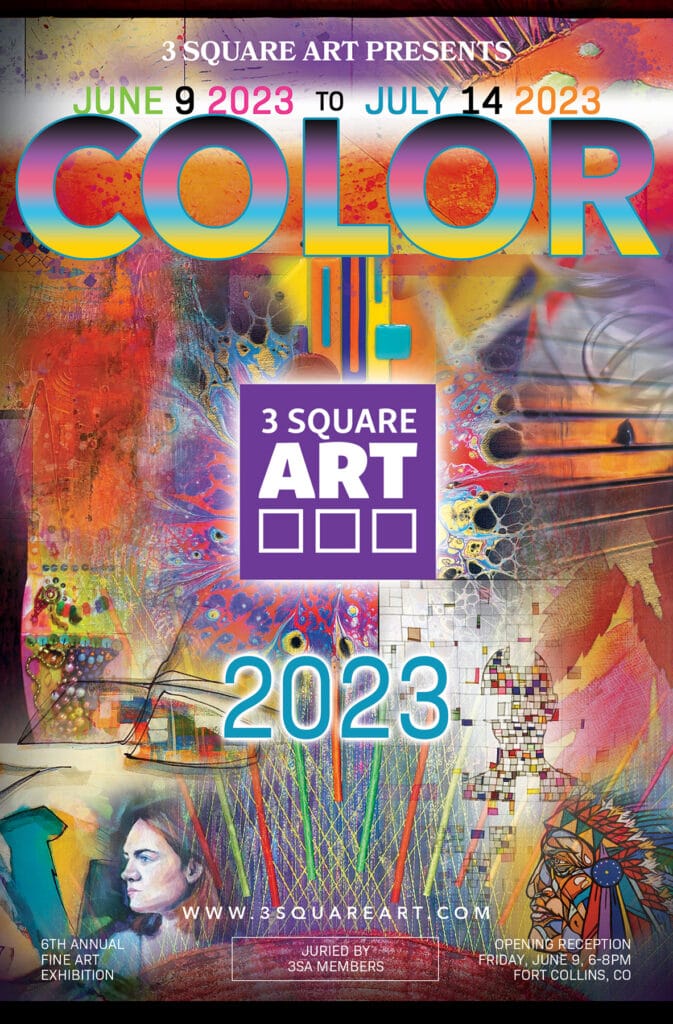 Sunset Puzzle and Fiesta were juried into the Color 2023 exhibit at 3 Square Art Gallery in Fort Collins, CO. It will be on display through July 14, 2023. Click on the link above for details. I wish I could have gone to this one, but my schedule didn't allow it–it looks like fun!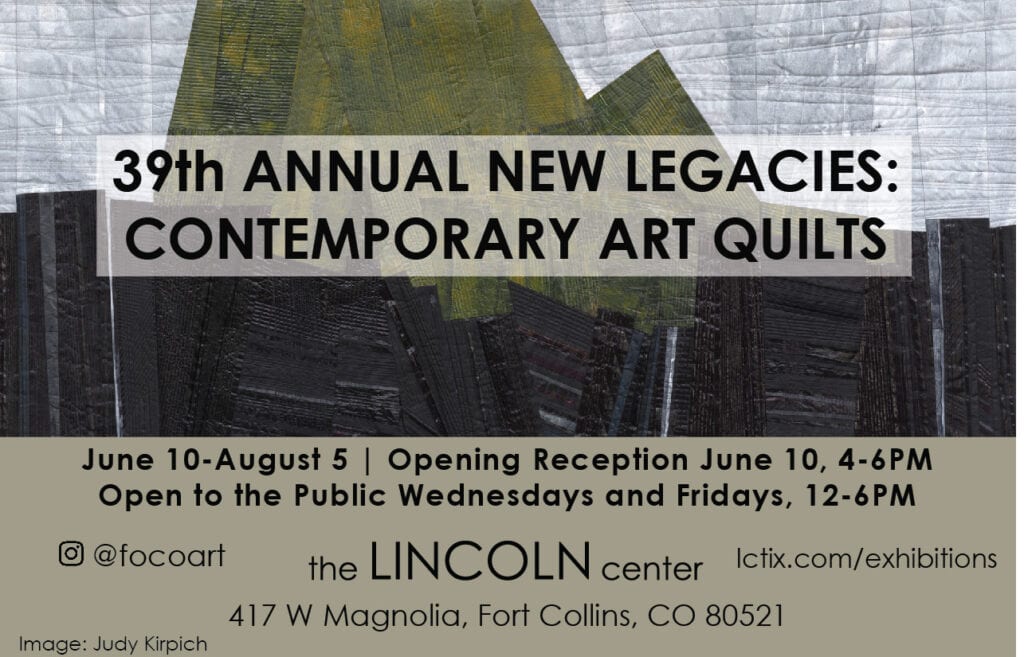 Color Grid and Flow were accepted into the 39th Annual New Legacies: Contemporary Art Quilts exhibit, also in Fort Collins, CO. The exhibit is open on Wednesdays and Fridays from 12 – 6 PM through August 5, 2023. Details are in the link above.
Color Grid has been in several exhibits recently, but this is the first acceptance for Flow!
And Taste of Summer has been juried into the No Boundaries Exhibit at the Virginia Quilt Museum in Harrisburg, VA. That show opens July 11 and runs through October 7, 2023. More details will be available next month.
These shows are in addition to the Creative Crafts Council Biennial show currently hanging at the Strathmore Mansion in Maryland, which I blogged about here and Quilt National '23, which I wrote about here.
Unfurling and Balance are hanging at the Creative Crafts Council show until July 29, 2023 and Vessels is on display at the Dairy Barn Arts Center in Athens, OH until Labor Day weekend.
Happy Summer!